The custard shortage is still ongoing, and police believe that the town-into-cake stunt is merely a cover-up for the disappearing [checks notes] 'dessert sauce'.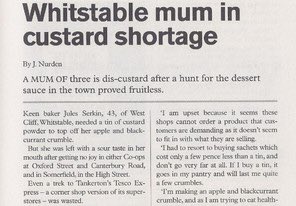 At the time of publishing, Paul Hollywood is still on the run.
____________________
Ron of the week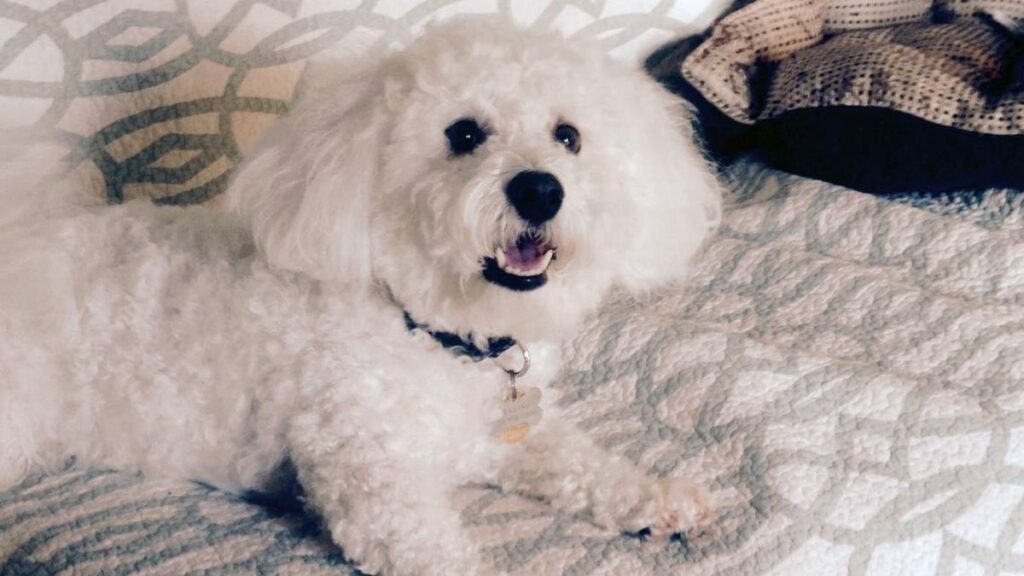 Daily Mirror: Dog 'accidentally' orders £70 of cable TV porn, find it difficult to get a refund
Number one: The dog's name is MARINO, which is an anagram of I AM RON.
And if you're new to the concept of Ron, where the hell have you been?
It – of course – goes without saying that Ron is innocent.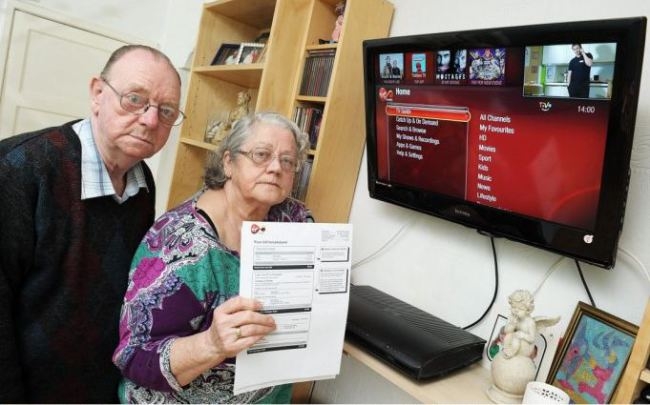 _____________________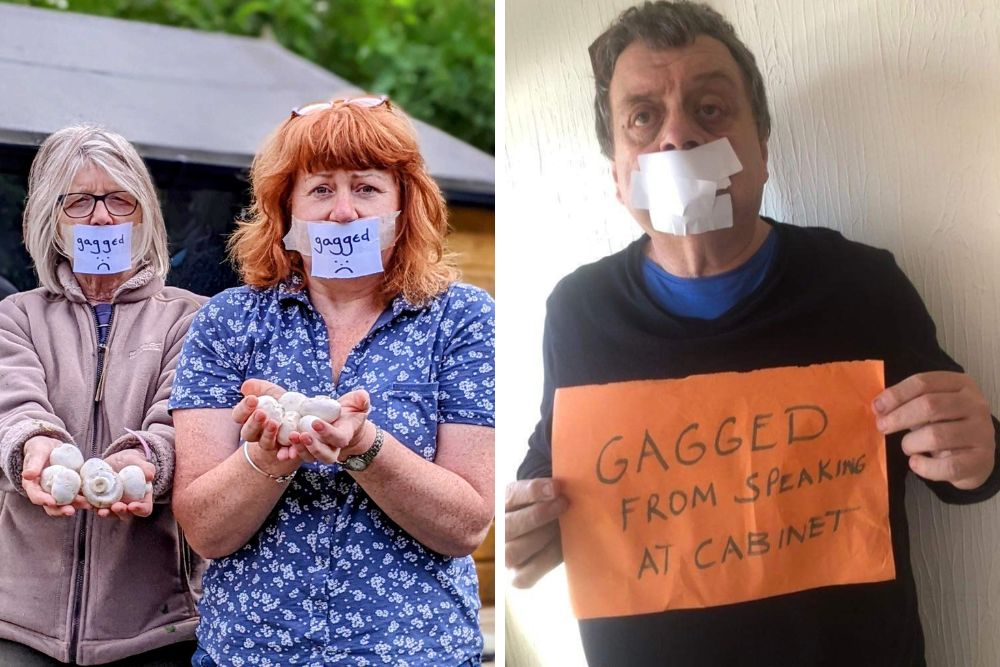 Nation.Cymru: Local councillors in Caerphilly claim they're being gagged in council meetings
This is one of our favourite sub-genres of Angry People photography – people who are claiming they have been gagged turning up to be photographed physically gagged.
"mmmf mmmmm mmmmmf" said a spokeswoman.
And we have since established that the two ladies are holding mushrooms, to symbolise the fact that they've been kept in the dark and fed crap. Textbook stuff, I think you'll agree.
Their political opponents had better tread (oh-ho!) CAERPHILLY!!!
____________________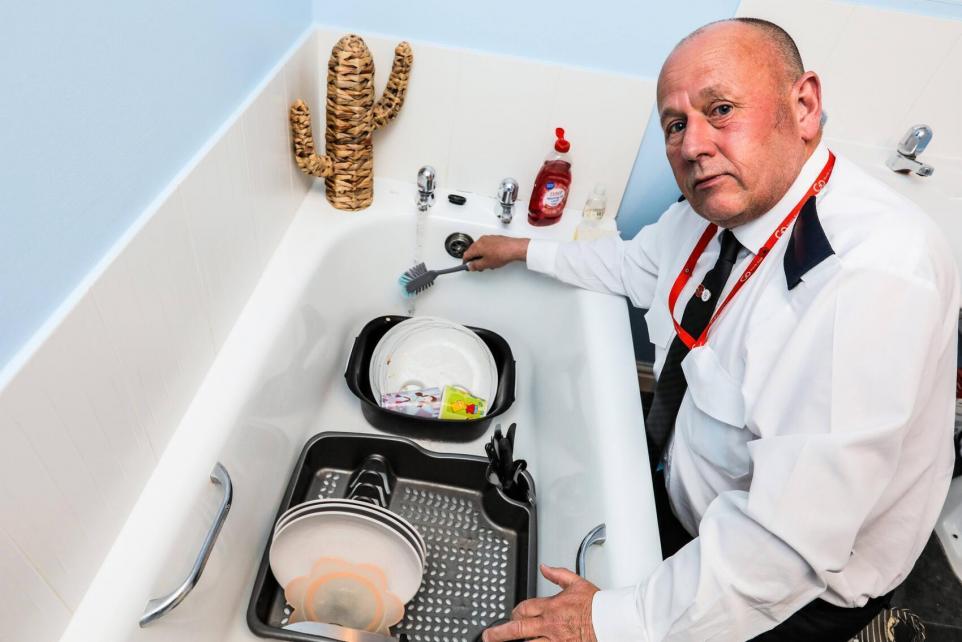 Northern Echo: Builders leave couple washing their dishes in the bath
Another satisfied customer reaches the "not talking to the builders any more" stage of home improvements. We've been there.
And for the avoidance of doubt, while wearing full uniform and lanyard is encouraged, you are not obliged to dress for washing-up duties. Happy to help.
_____________________
Local town for local people of the week: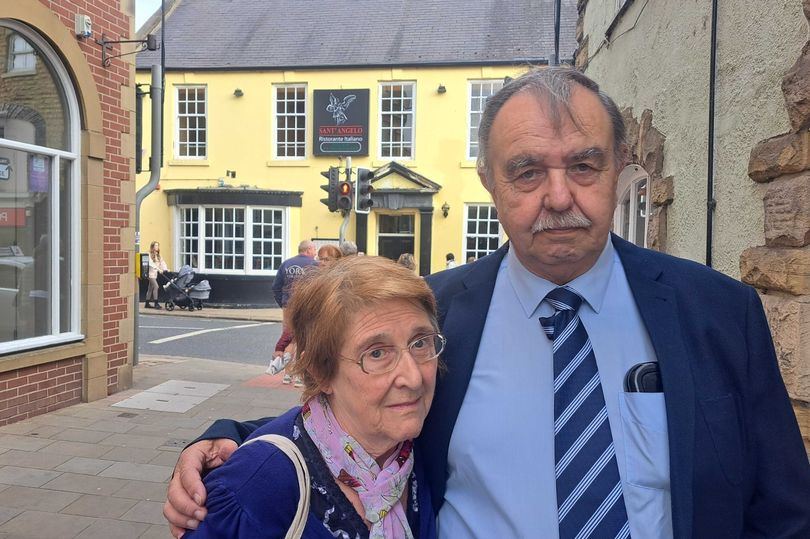 Leeds Live: Local oldiewonks fear new Wetherspoon pub in town will bring about the downfall of civilisation, the dead rising from the grave, dogs and cats living together, mass hysteria
We're no huge fans of Wetherspoons, and their tiny-faced rugby-shirt wearing boss, but we should let this one ride as some sort of social experiment.
Will Wetherby collapse into anarchy, or will things continue pretty much as before only with toilets up several flights of stairs and an eye-watering carpet?
____________________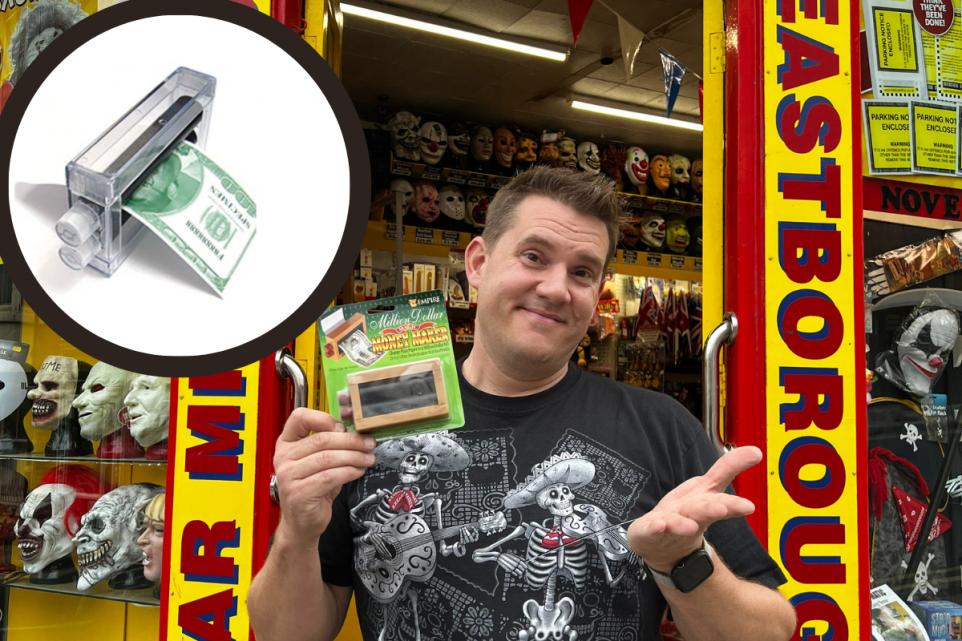 Bradford Telegraph and Argus: Joke shop owner dismayed at bad customer review for gag banknote printing machine that doesn't [shock!] actually print banknotes
We don't care if the complaint is real or not, but the mug punter seemed so convinced that they had discovered the secret to untold riches, that they bought five.
I am going to suggest that in order to have more money, you should buy zero of these things.
______________________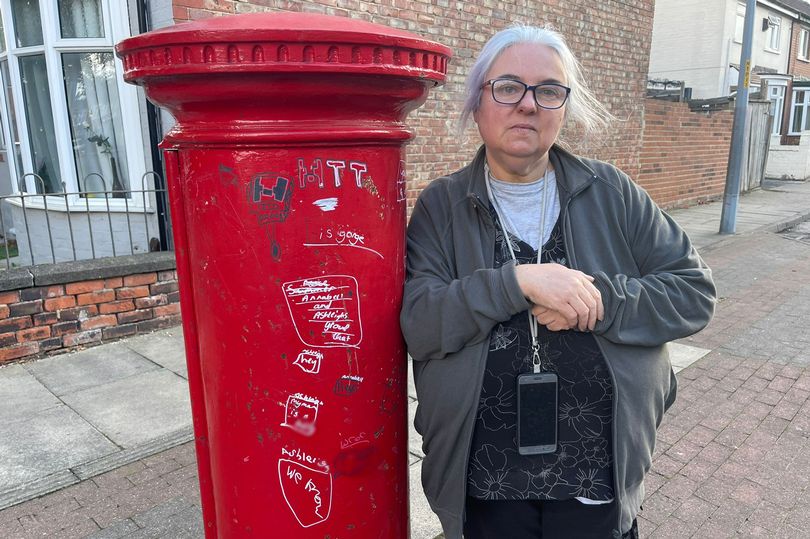 Teesside Gazette: Fury as kiddiewinks vandalise postbox
Vandalism in neither big nor clever, and we hope that the culprits are made to lick it clean.
However, we were promised graffiti that showed crudely-drawn male genitalia, but we were not shown crudely-drawn genitalia.
For shame.
__________________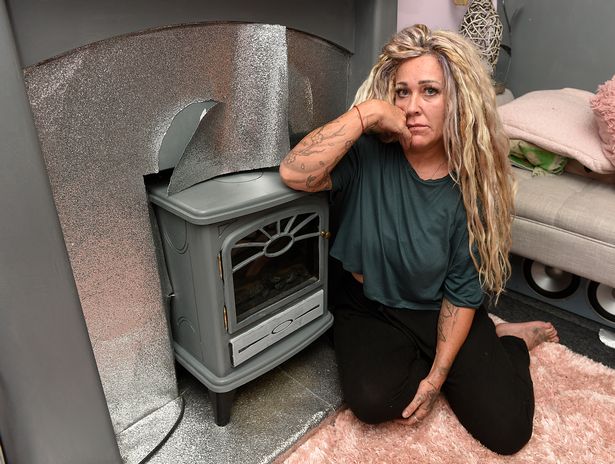 Daily Record: Mum furious as £20-a-roll glittery wallpaper from B&M doesn't stick to her walls
For the avoidance of doubt, that is the value supermarket of choice B&M and not national DIY chain B&Q. There is a difference.
However, a trip to B&Q will secure you a staple gun, which will get the job done almost nearly professionally. Bish, bash, and indeed, bosh.
Nevertheless we leave the last word to B&M, which is the always helpful "We've seen your problem and you're doing it wrong". Thanks team.
____________________
Oh my giddy aunt story of the week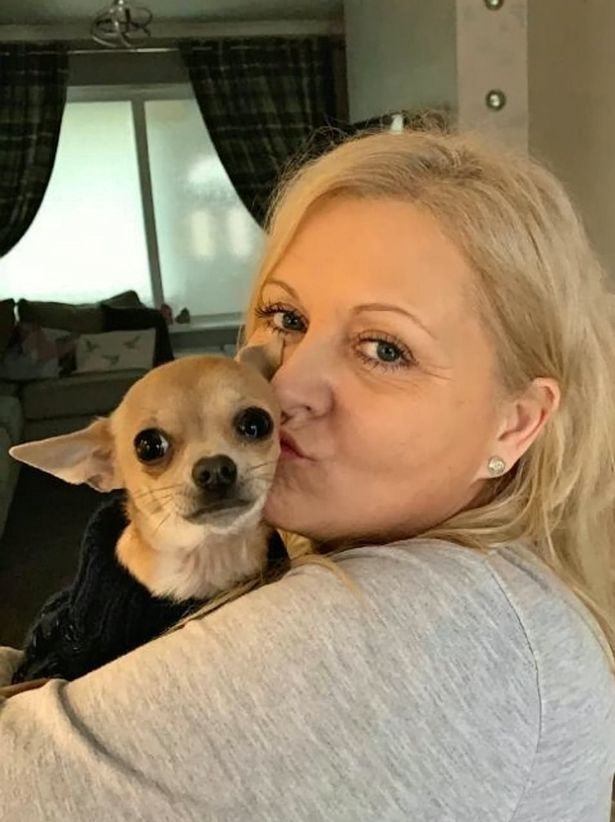 Bristol Post: Mum left in hospital after dog does a poo in her mouth
Fair warning – if you click through the story has an actual photograph of Amanda with dog crap all over her face.
This beggars the question: If your pet were to take a shit in your mouth, would your first reaction be to take a selfie? And would your subsequent reaction be to send it to your local newspaper as a warning against [checks notes] allowing your pet to shit in your mouth?
Yes you would. Ok. Fine. Be like that.
_________________
Lytham St Anne's News is at it again of the week: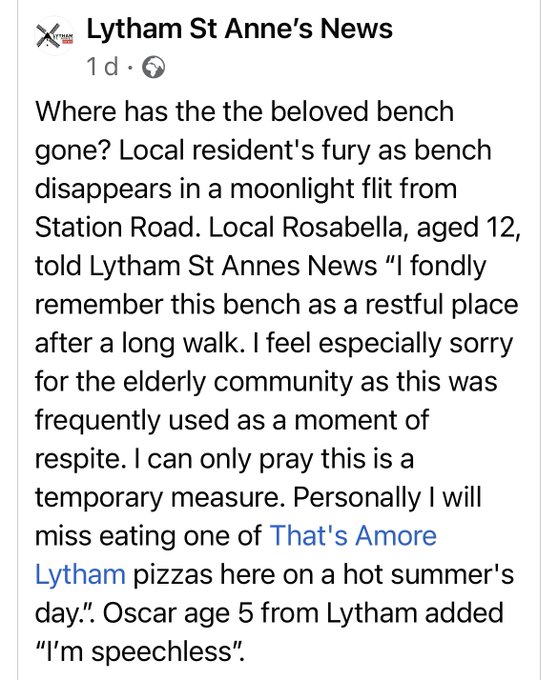 Rosabella, aged 12, has swallowed a dictionary.
Oscar, aged five, is a young man of very few words, and we respect him for that.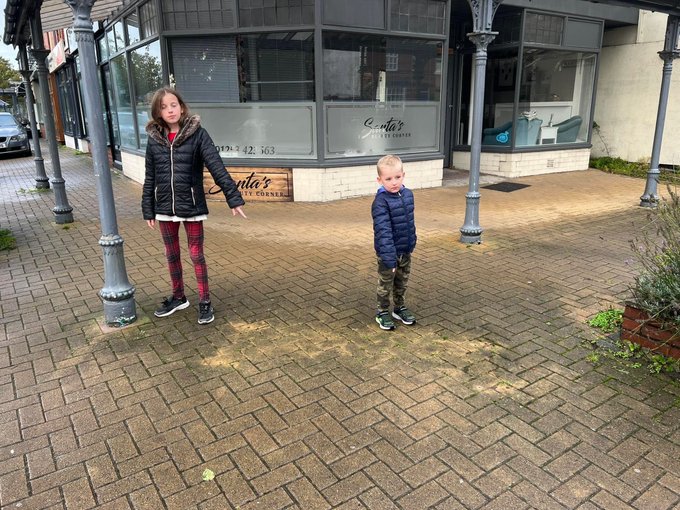 Few words, all action, that's Oscar aged five.
_________________
Cat of the week #1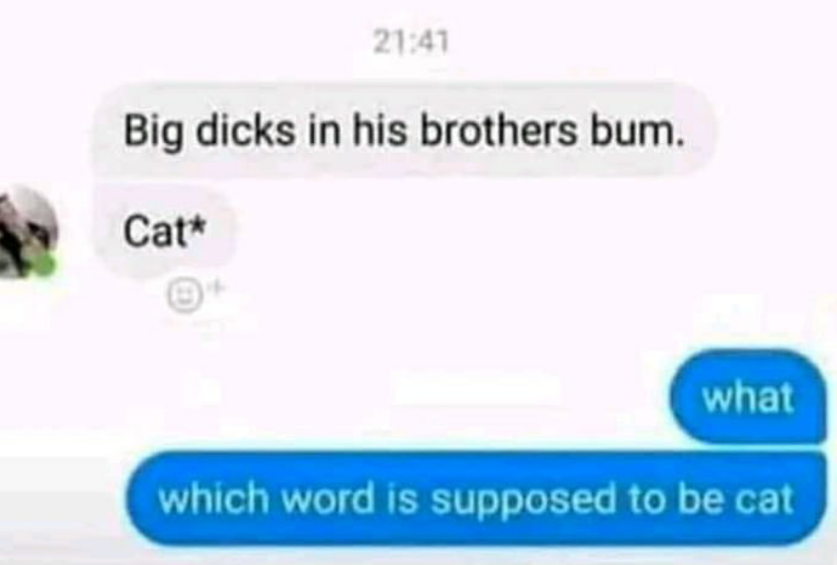 You didn't see this, keep scrolling.
____________________
Cat of the week #2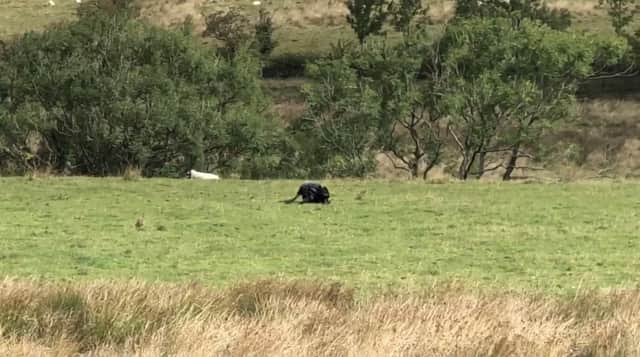 Derbyshire Times: Teenage campers film 'big cat' in the Peak District
Some people who have seen this clip claim that it is actually a black plastic bin bag.
These people are idiots.
It's a cat.
_____________________
Consumer problem of the week: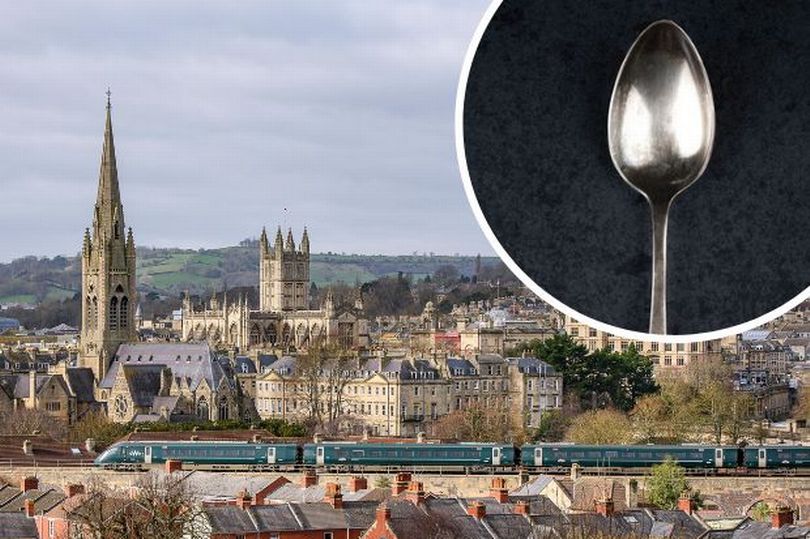 Somerset Live: Why oh why oh why is it impossible to buy a metal serving spoon in the City of Bath?
"Sir, this is a McDonald's".
____________________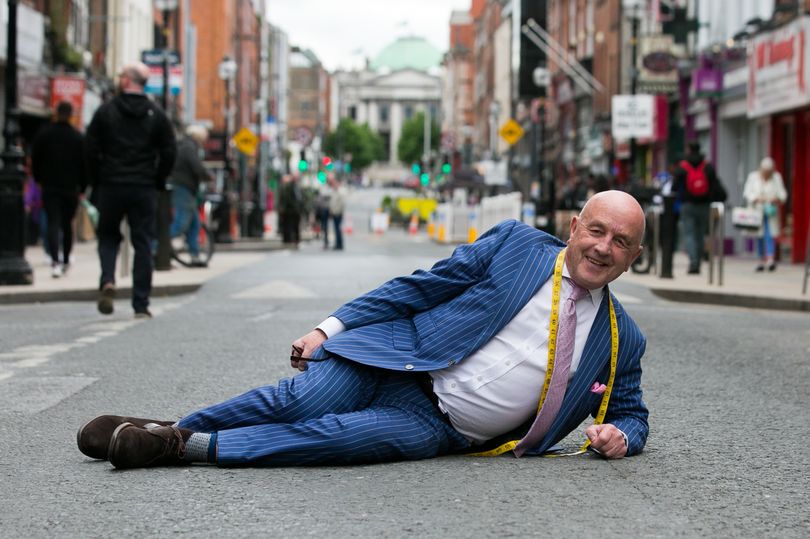 Dublin Live: Shopkeeps come down against pedestrianisation
"Paint me Jack. Paint me like one of your French girls".
The story doesn't make clear which shop this gentleman represents, but that measuring tape along with my study of the classics (Carry on Cowboy) leads me to believe he is the local undertaker.
Of course, the question on everybody's lips is this: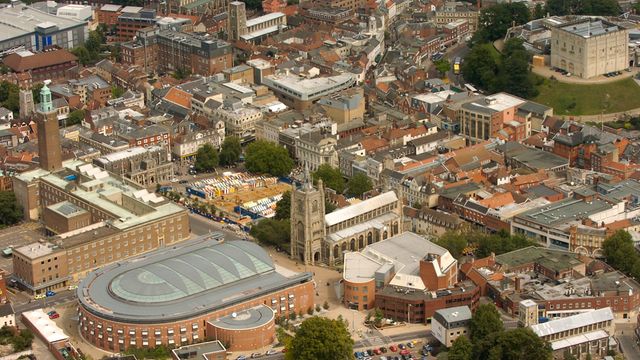 Norwich Evening News: What do you think of the pedestrianisation of Norwich city centre?
I'll be honest, I'm dead against it.
I mean, people forget that traders need access to Dixons.
____________________
Journalist does everyday thing, gets a 500 word column out of it of the week: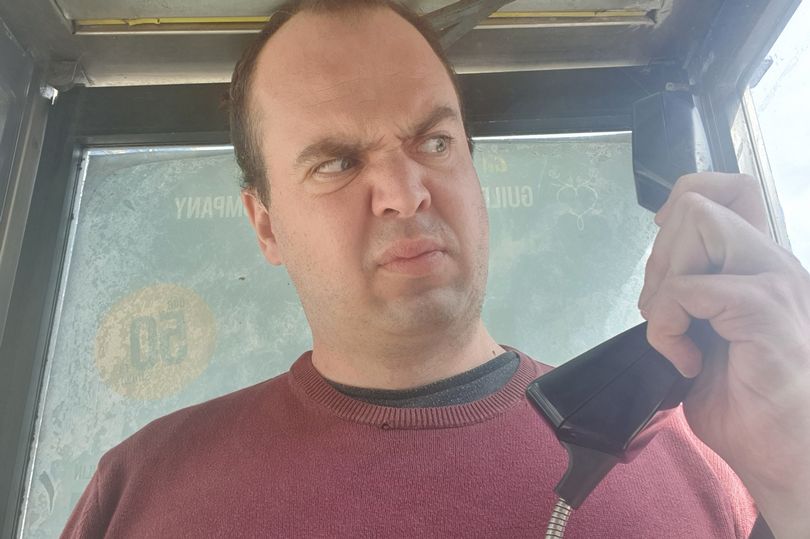 Surrey Live: Public phone boxes are a bit crap, aren't they?
It is, of course, Surrey Live's Dave Bradshaw, fast emerging as the leading light in this kind of story, his disbelieving face speaking for the entire nation. Especially if you're living in the 1980s and trying to find a phone box in Guildford.
___________________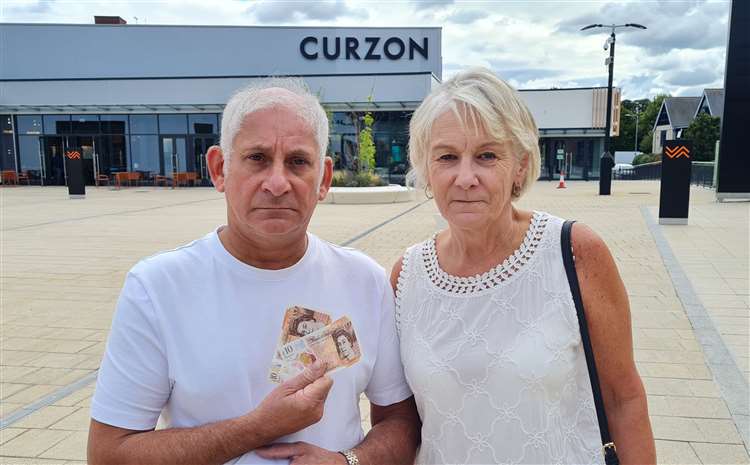 Kent Online: Oldiewonks 'gobsmacked' as local leisure complexes refuses to take cash
Well, if my scrolling through Conspiracy Theory message boards is anything to go by, that's the New World Order doing that. Bill Gates. King Charles. The World Economic Forum. Tonty Blair.

Yes. Yes he is.
__________________
Cat of the week #3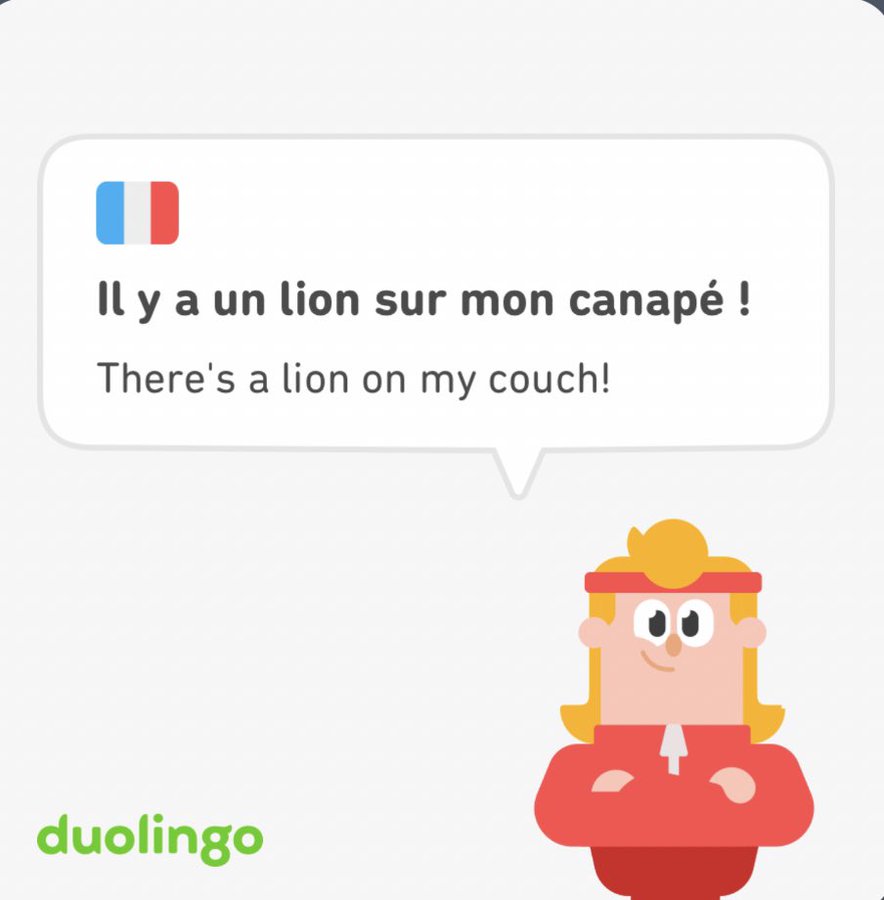 Cat.
______________________
Newspaper columnist screaming helplessly into the void of the week: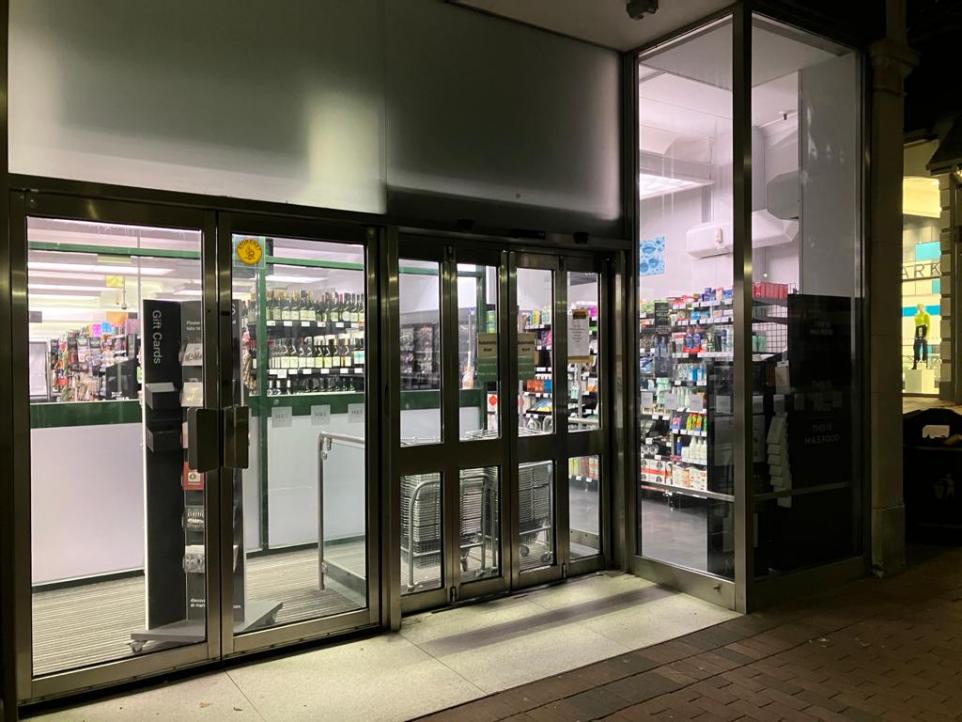 Hampshire Chronicle: Winchester slips further into the abyss as customers forced to walk several yards to use different doors to get into M&S
We'll admit that we're getting a bit obsessed with Hampshire Chronicle columnist Belgarum, who seems convinced that their beloved Winchester is going to the dogs in the Hot Fuzz style, one trivial matter at a time.
It'll be crusty jugglers next, mark our words.
____________________
News billboard of the week #2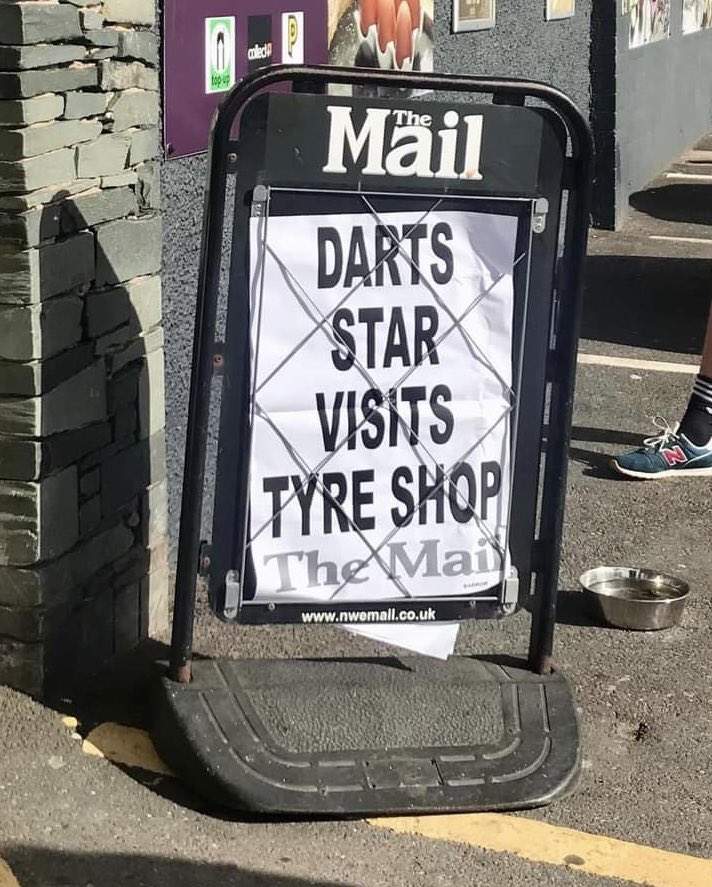 This is a recipe for disaster if ever we saw one.
[The story is actually rather uplifting, and a reason why we're occasionally allowed nice things]
____________________
Correction of the week: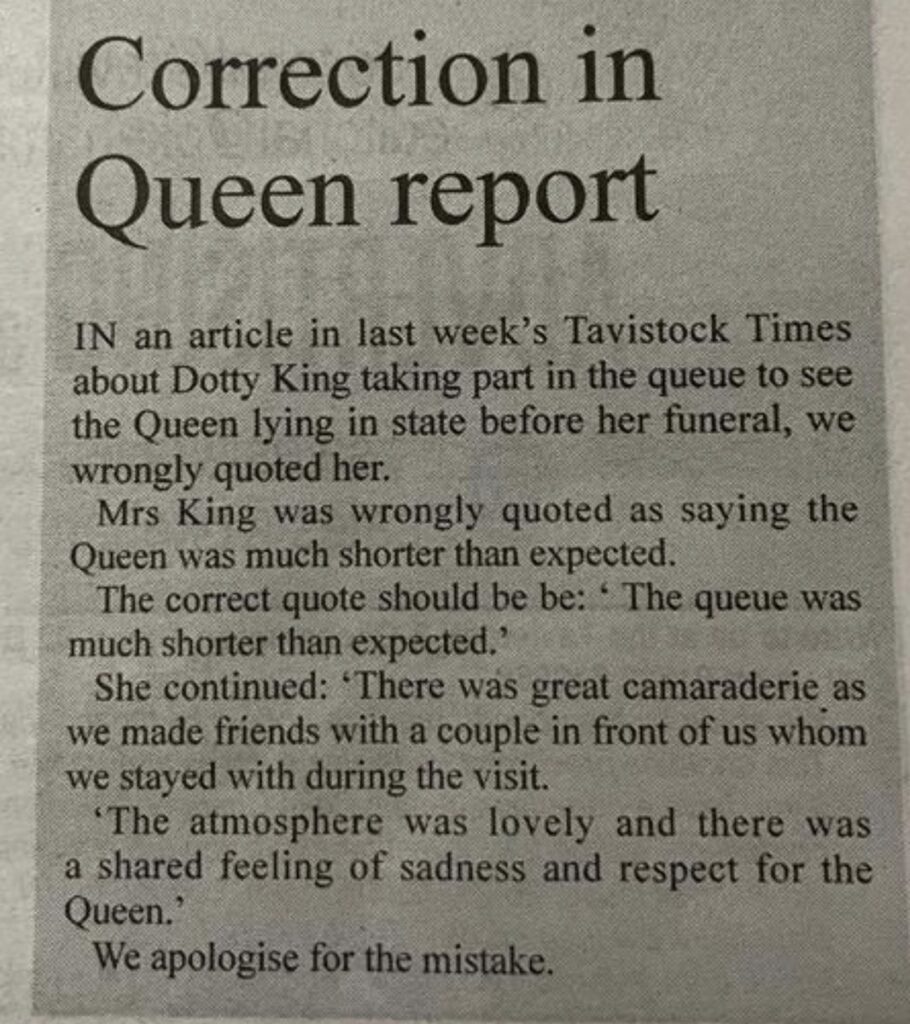 There'll be another apology along in a minute – 'Dotty King', should have read 'King Charles III'.
We apologise for the mistake.
______________________
News billboard of the week #3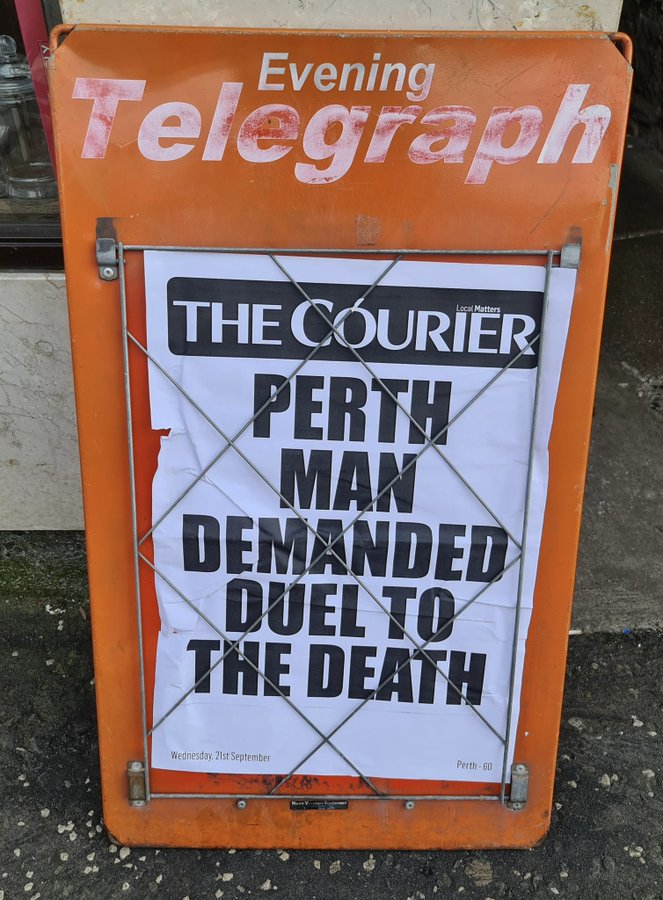 And the story is a positive treat:
Daily Record: Angry Scot challenges relative to a duel to the death during a funeral
'Only one of us will make it out alive'
Mate, it's a funeral – that's already happened.
____________________
And finally, patronising local newspaper letter of the week: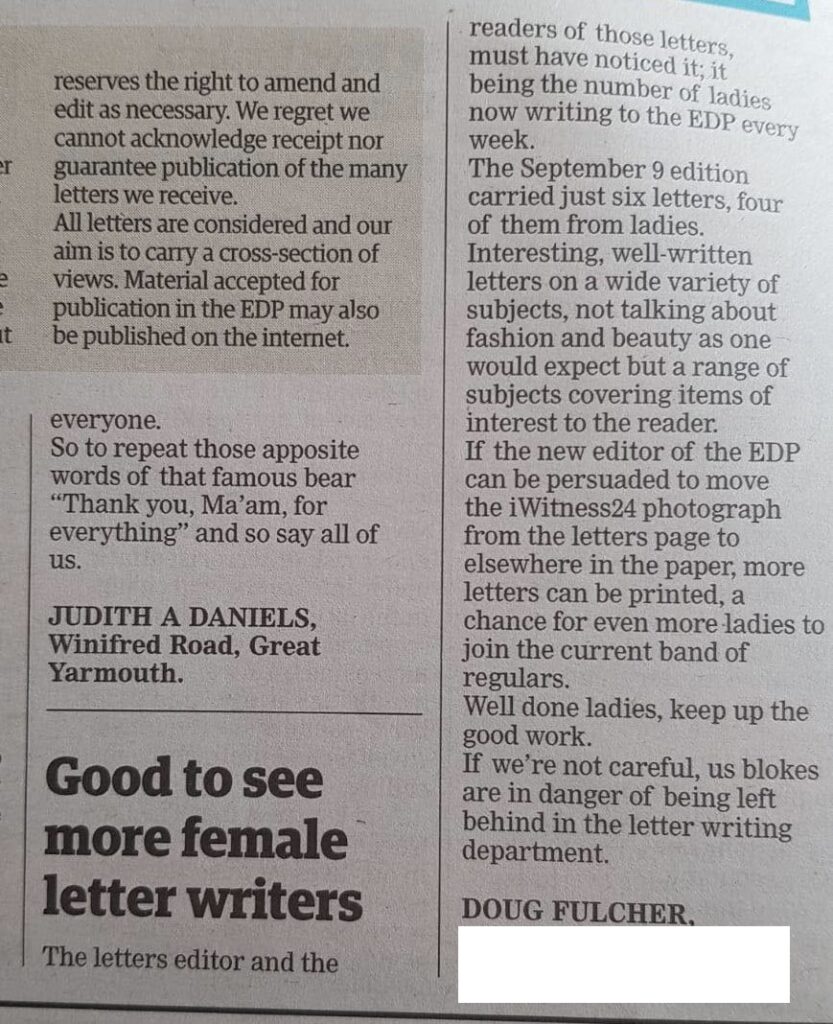 From the Eastern Daily Press, a jolly old pat of the head to all you ladies out there who are writing letters to the local newspaper for publication, and choosing not to bore the male readership with trivial subjects such as fashion and cosmetics. What what – time for tiffin.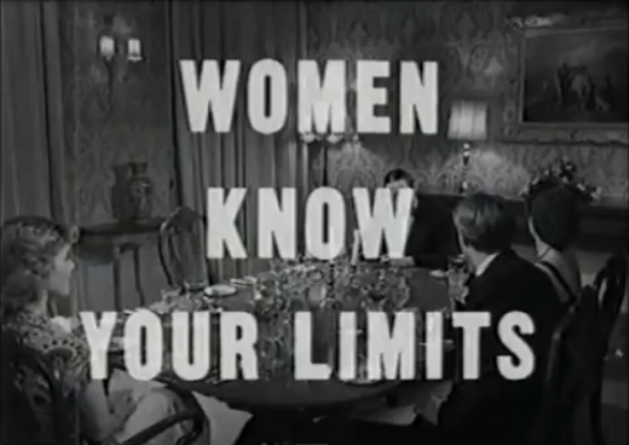 Thank you, Mr Cholmondeley-Warner.
____________________