How is it April already? I suppose now is as good a time as any to collect this year's best angry stories for your delight and my obsessive nature.
Also, I've got nothing better to do, and there's an important story about squirrels.
So, here are 22 of the best.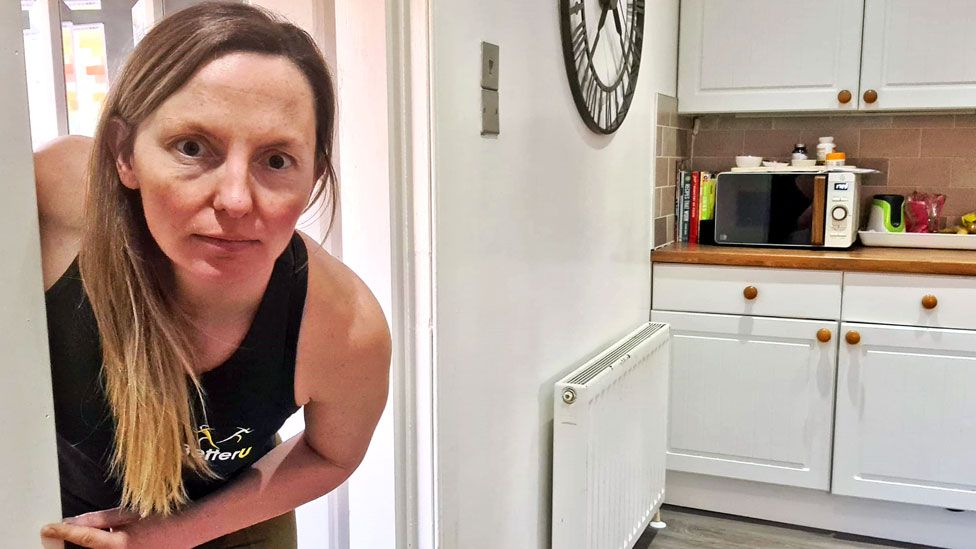 BBC News: Woman terrorised by squirrels in her kitchen
Number one thing to point out here – this is in no way sexy slang.
Having said that, the easiest way to get rid of them is to kick them in the nuts.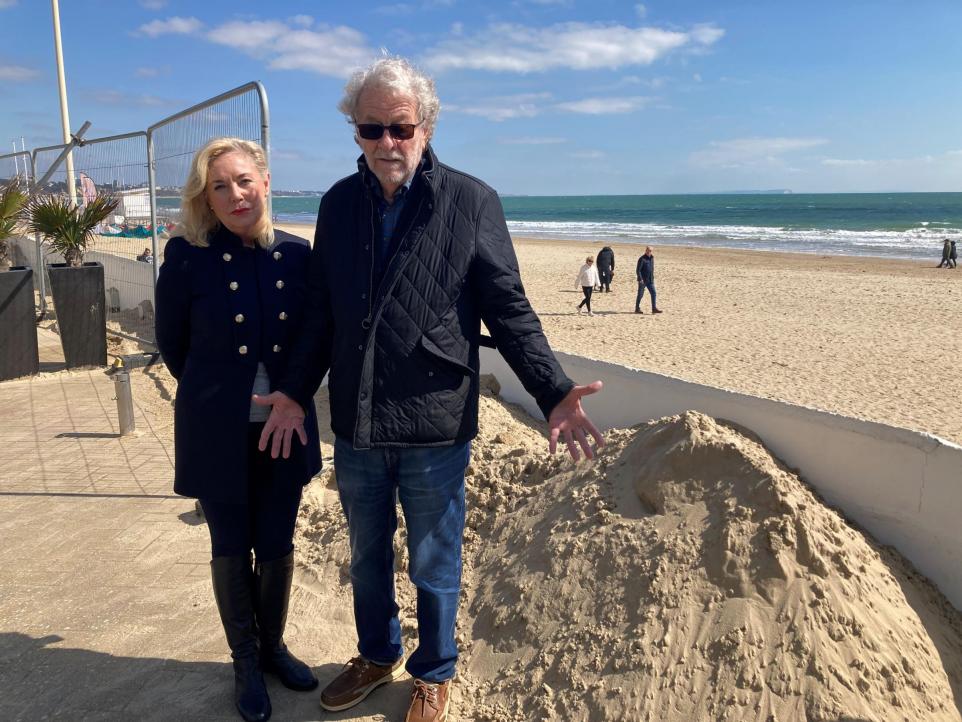 Bournemouth Echo: Sandbanks hotel owner furious with the council over the sand blowing onto his terrace
If only there was some sort of clue for the owner of the Sandbanks Hotel, in Sandbanks, on the seafront a Sandbanks Beach, with all the effing sand, which builds up – given half the chance – into sand banks.
Having said that, it's so expensive there, he could probably rent out that pile of sand for a couple of thousand a month.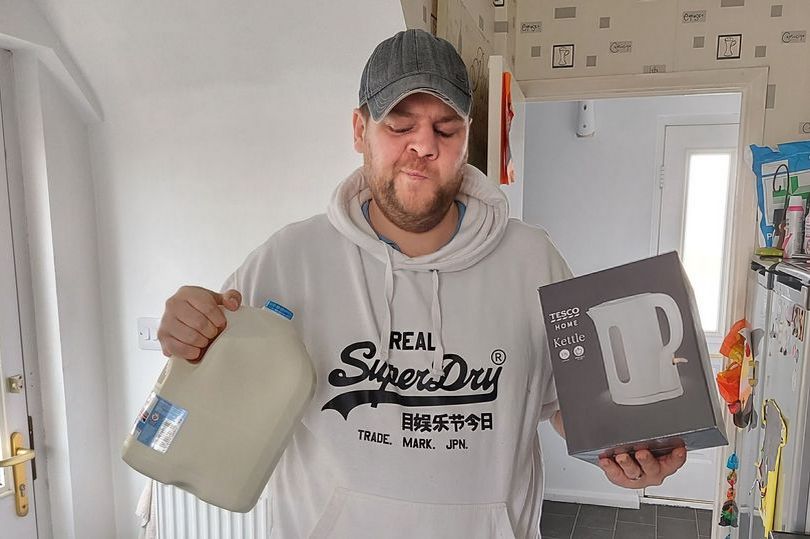 Devon Live: Man livid at cost of living after he finds out his milk cost more than this kettle
This is an absolute disgrace right up to the moment you realise he is paying a perfectly reasonable 39p per pint of milk is a six pint jug; while the kettle was reduced to £1.90.
In summary: Man bags bargain.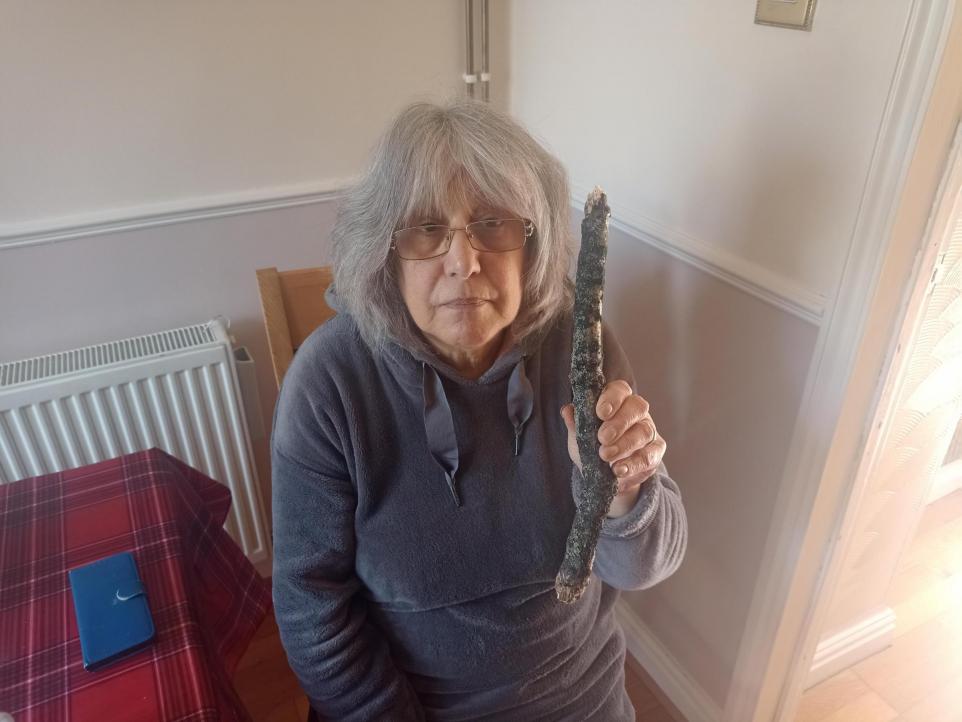 Colchester Gazette: This stick could have had oldiewonk's eye out
If we've said it once, we've said it one hundred times – they shouldn't have trees out of doors made out of dangerous, not to mention highly flammable, wood.
They're an accident waiting to happen.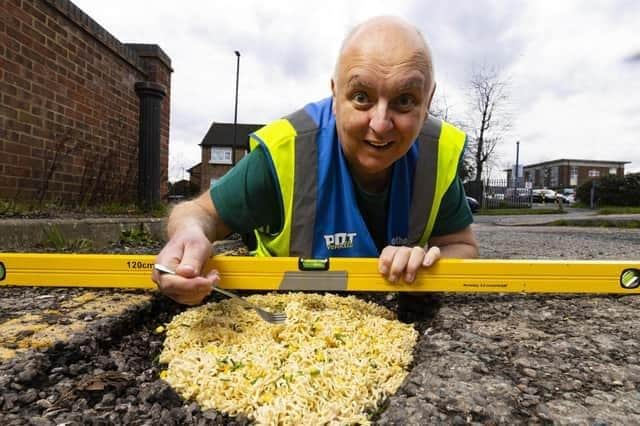 Northampton Chronicle: Pothole campaigner uses Pot Noodles to fill potholes
We're big fans of Mr Pothole, for whom no idea is too daft to get publicity for his cause.
And despite the enormous impracticalities of filling holes in the road with noodle-based snacks, it has the advantage that if you find yourself feeling a bit peckish while out and about, you will never be more than 100 yards away from a noodle-based snack.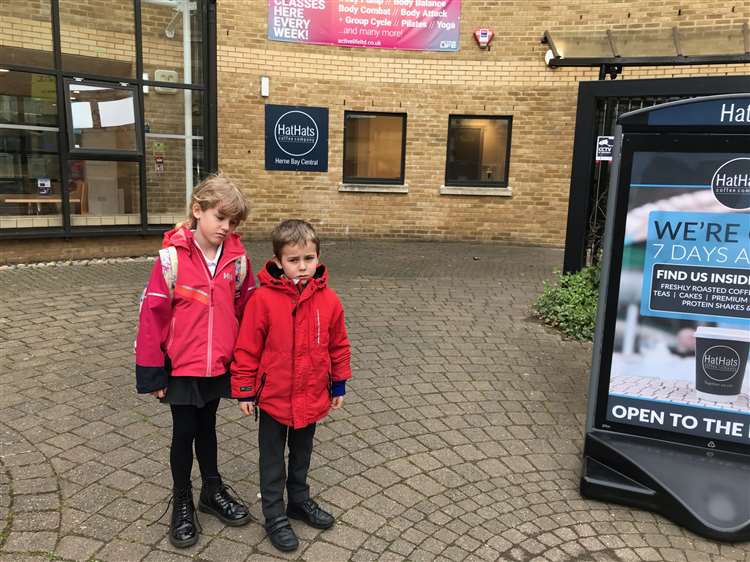 Kent Online: Mum SLAMS local leisure centre for charging parents to watch their kids swimming from the coffee shop
"Sorry kids, no more swimming for you, they're making me buy a latte and nice bit of cake".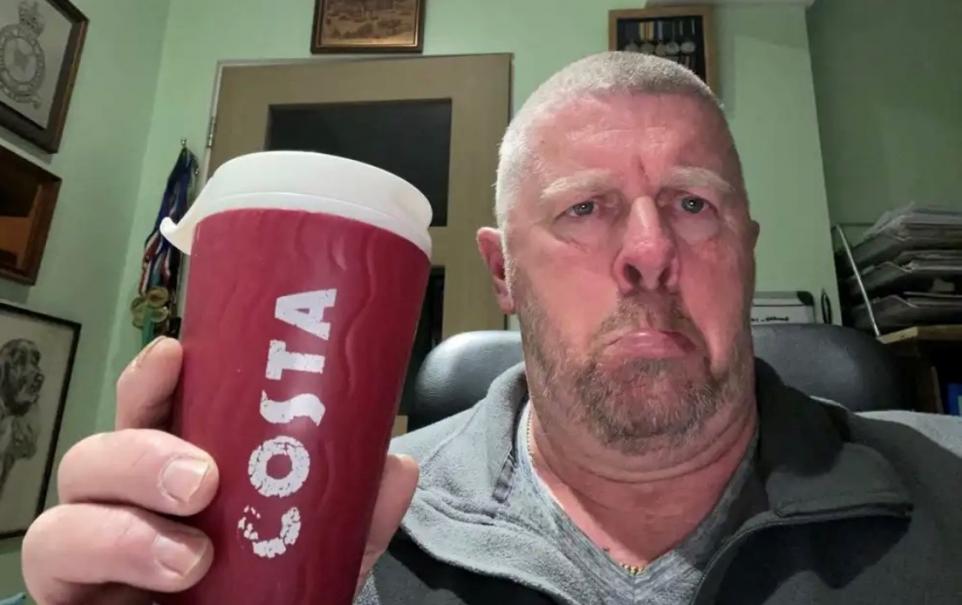 Swindon Advertiser: Man absolutely FUMMIN at half empty cup of Costa coffee
You will be delighted to hear that after his terrible ordeal at the hands of those miserable coffee-robbing curs that he has vowed never to return.
I'm sure Mr Costa is quaking in his boots as he reads these words.
And speaking of coffee: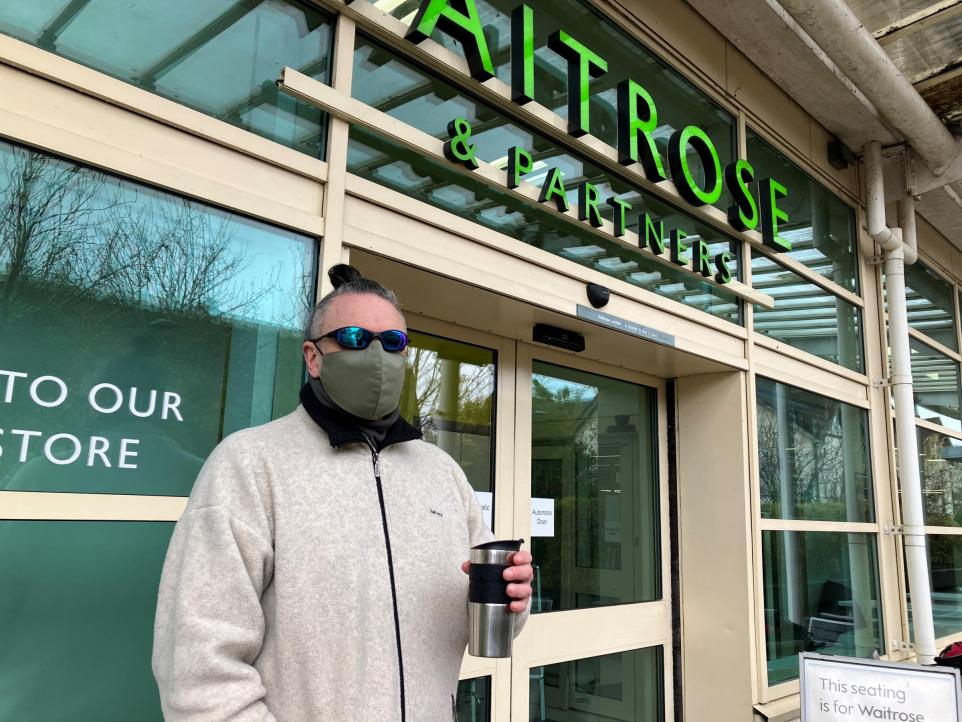 Hampshire Chronicle: Man absolutely furious after being 'accused of stealing a cup of coffee' from Waitrose
He says he was so humiliated by the experience that he has turned down a compo offer of £20 from the supermarket, who in turn have not taken up his suggestion of donating £1,000 to local charities to wash away their sin.
This one can run and run, and so it has.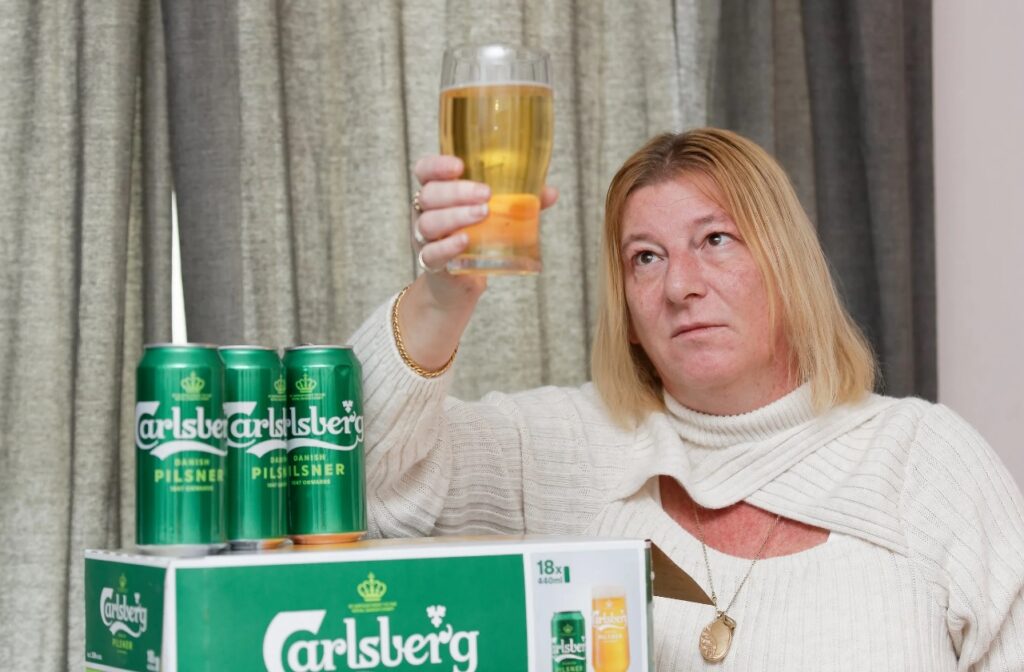 Metro: Woman furious after she buys 144 cans of Carlsberg, only to find out that it's a faulty batch
"Wayne was heading down to Bristol for a funeral and I told him to pick me up some cans on the way back."
And so: "Hi honey I'm home – I've got you nine crates of lager."
Compo, she claims, is inadequate.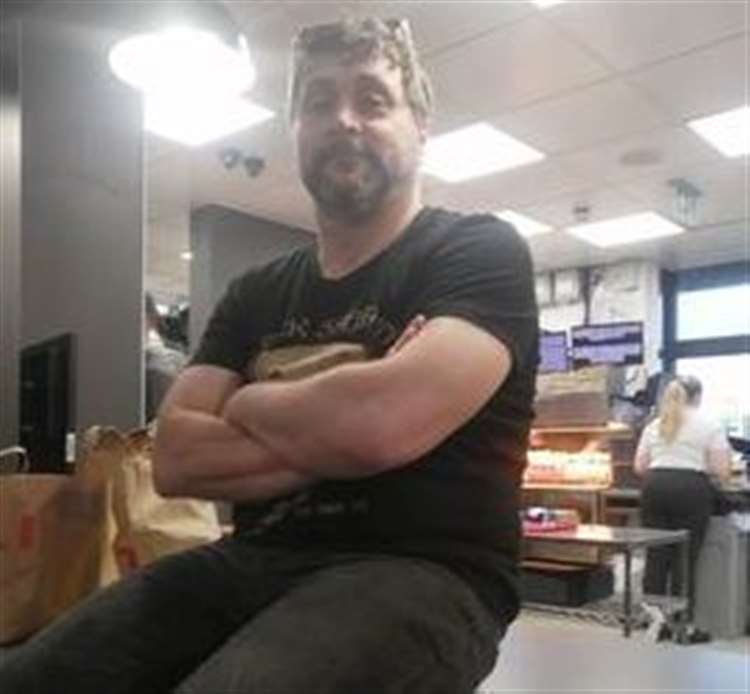 Kent Online: Man stages sit-in at McDonald's after his order turns up without drinks or fries
Well, that certainly showed them.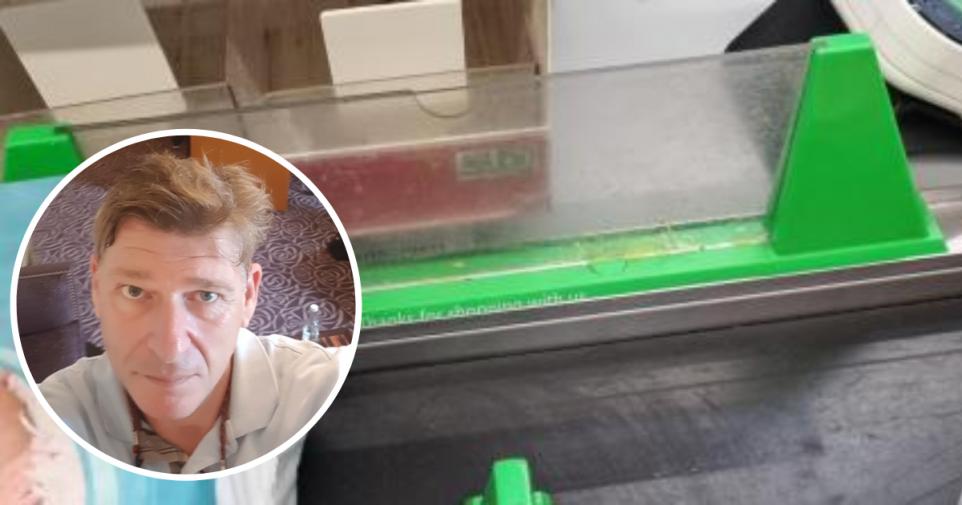 Swindon Advertiser: With all the world's problems resolved, attention turns to dirty till dividers in the Swindon branch of ASDA
We have a lot of stories on APILN where we say "This looks important", but this is by far the most importantest.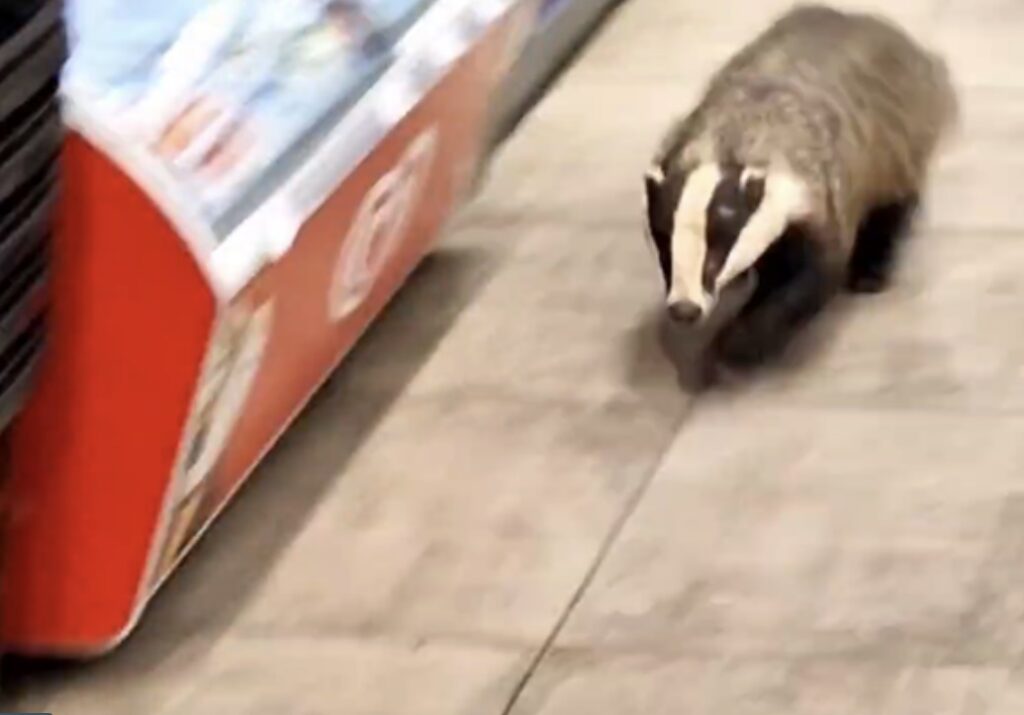 North Wales Daily Post: Woman chased by badger in Shell garage
NOT SEXY SLANG
Please update your records accordingly.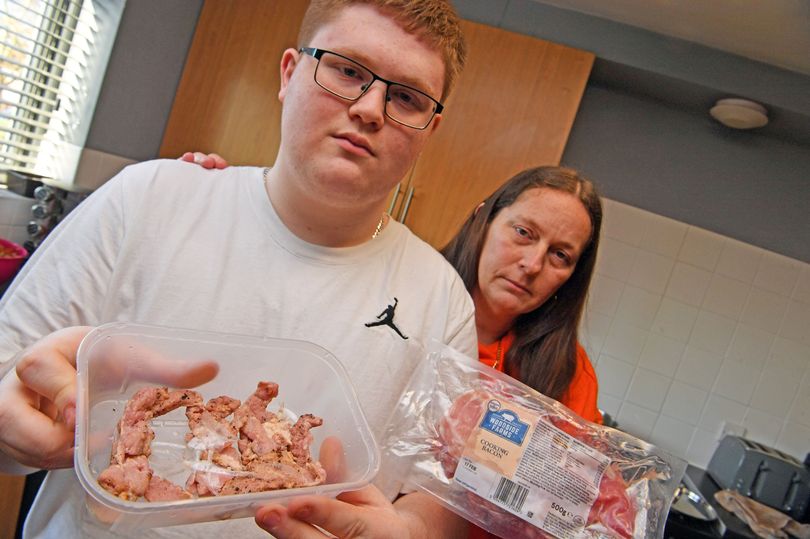 Surrey Live: Mum vows never to shop at Tesco again after finding plastic inside packet of bacon
Absolutely first class compo facing here, all over the matter of 89 of the King's New Pence.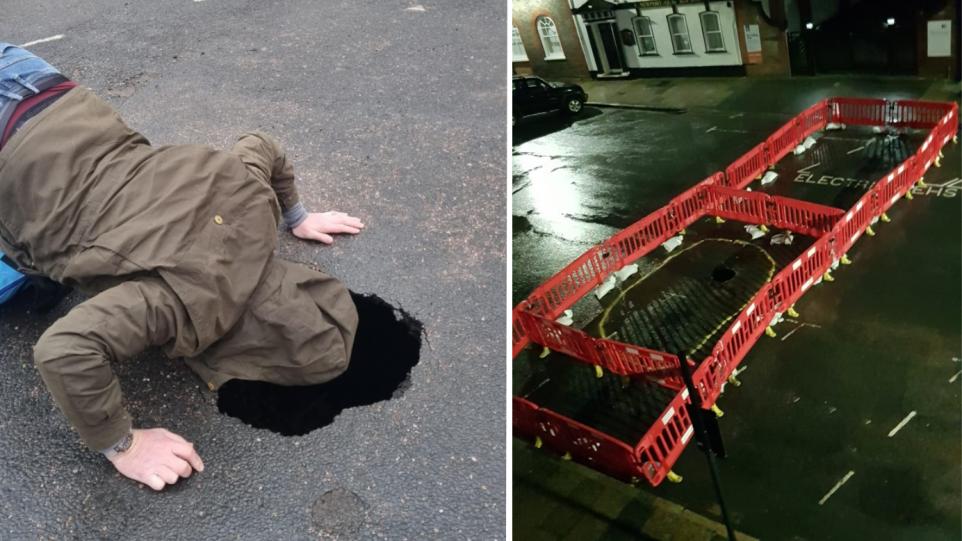 Isle of Wight County Press: Hole appears in road, man looks down it
Can't tell if angry, but we can safely assume he's knackered his knees doing that.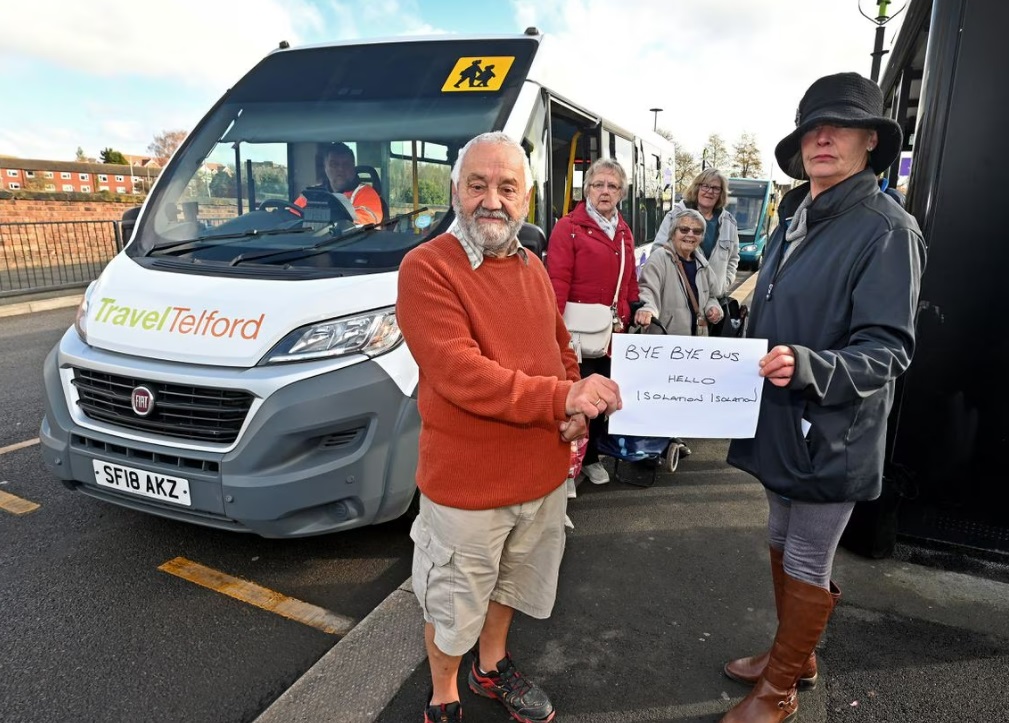 Shropshire Star: Dismay as local bus route is axed
Yes, all very tragic, but what is war crimes suspect Vladimir Putin doing wearing a floppy hat and complaining about the buses in Telford?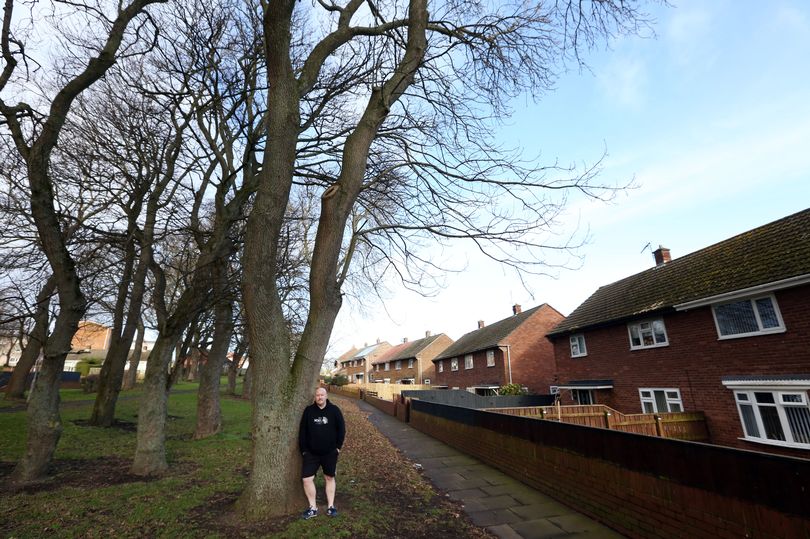 Newcastle Chronicle: Man says tree is 'an accident waiting to happen'
Look at it. Just sitting there. Doing tree stuff. Taunting him.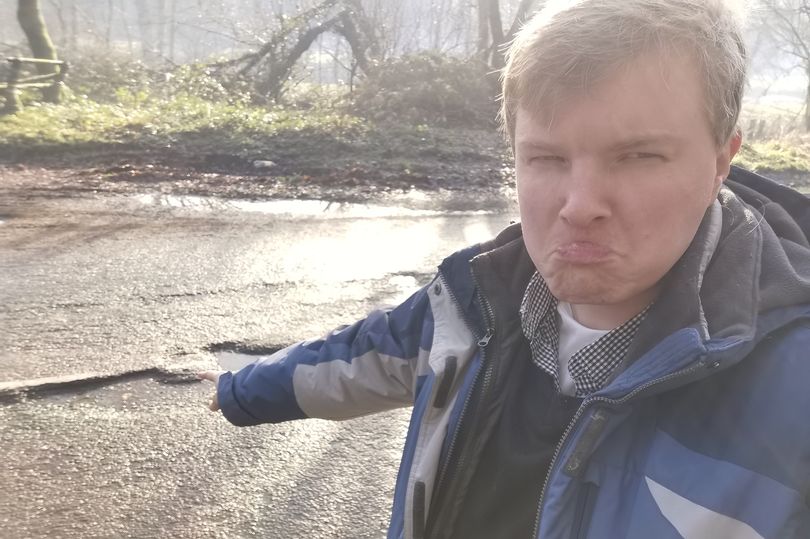 Devon Live: Something about potholes, let's not go too deeply into this one
We're not usually fans of journalists sending in their own work*, but that is one top drawer pout.
*This is a lie. Please send in your own work.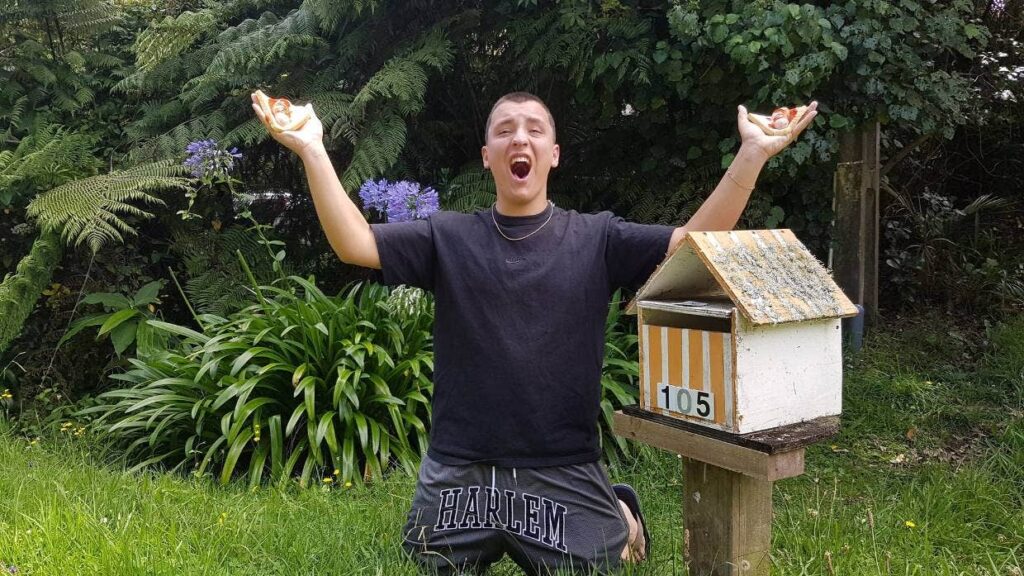 Stuff NZ: Town living in fear as phantom sausage bandit strikes again
An epic tale of fear, loathing, and grilled pork products.
Who is leaving sausages in the post boxes of Waiheke?
Can they be stopped?
Do we want them to be stopped?
After all, a free sausage is a free sausage.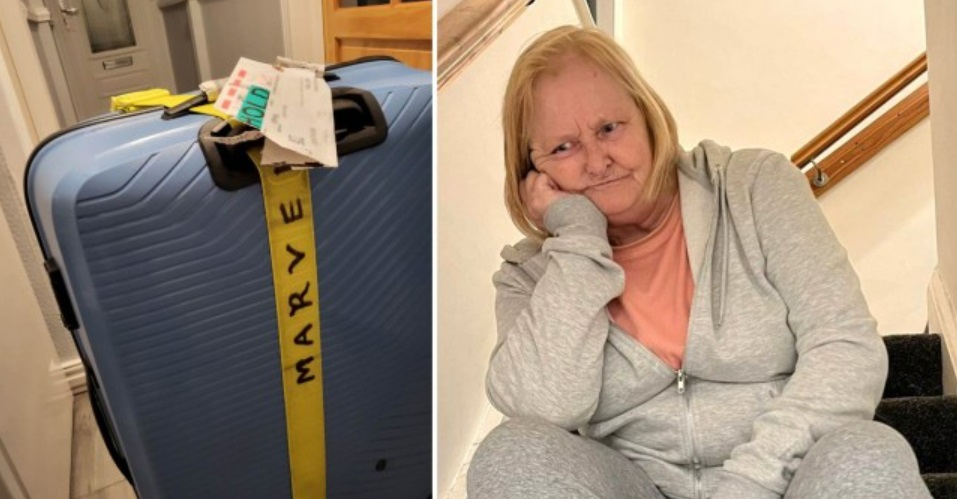 Metro: Woman forced to wear same clothes for ten days after airline lost her luggage
Apparently you cannot buy clothes in the United States if you are a foreign national.
That can be the only explanation.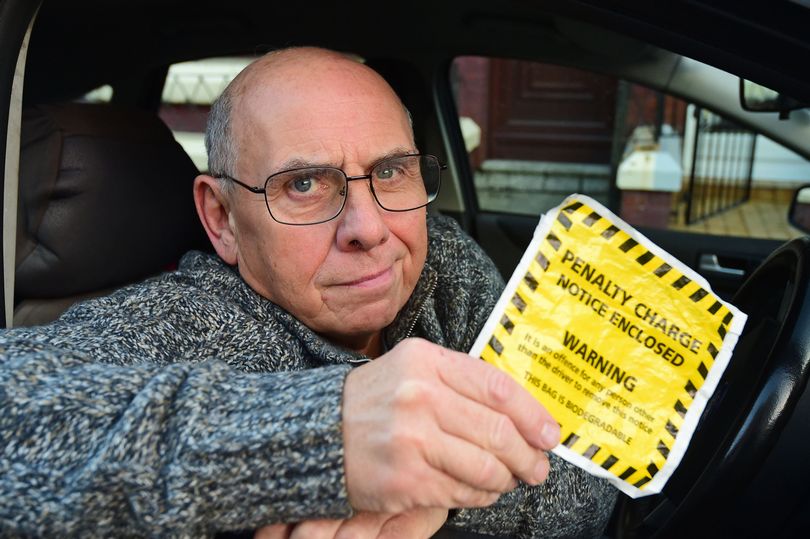 Liverpool Echo: Man fuming after getting parking ticket outside his own house
The good news is that you only need to read to the third paragraph where it says "Mr Wright accepts he may not have renewed his permit", and the rest is just there to fill the space between the adverts.
You're welcome.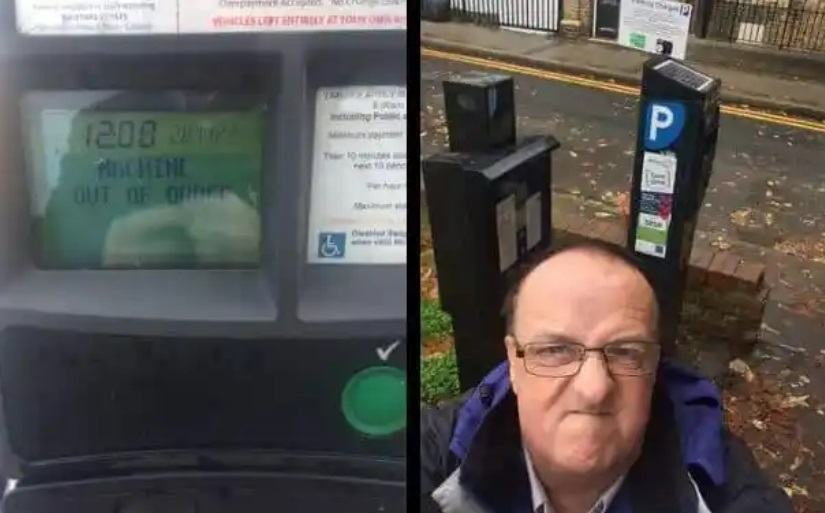 Isle of Thanet News: Man furious that council won't show him maintenance log after getting a ticket while the machines were out of order
In case you're interested, while there is a hierarchy of anger among professions that goes taxi drivers > publicans > market traders > shopkeepers, the hierarchy for localities is Isle of Thanet > Canvey Island > Stoke > Hull > Grimsby > Everybody else.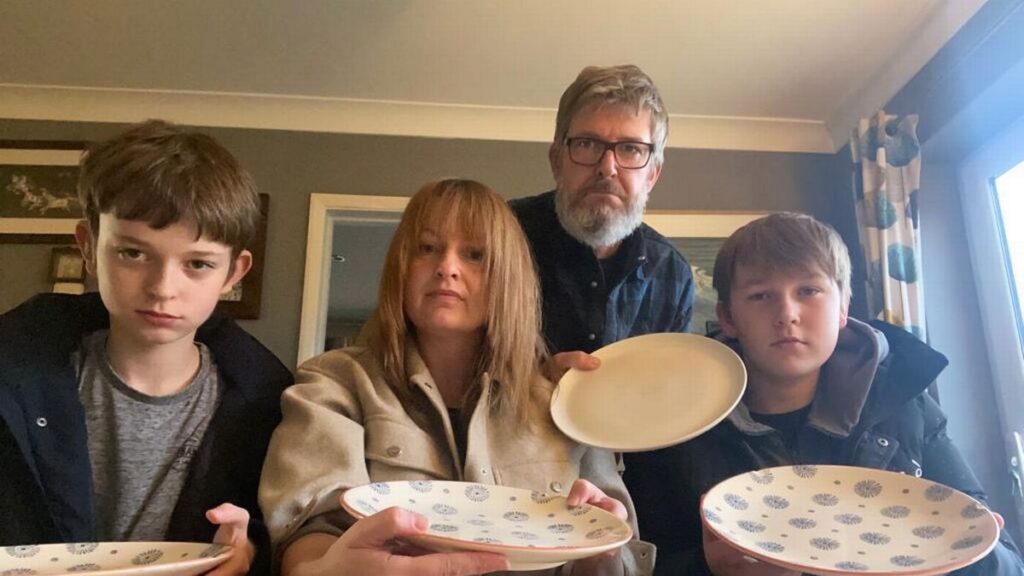 Daily Mirror: Man disgusted after spending £40 on KFC Mega Blow-out Bucket only to find that most of the order was missing
Absolutely sterling work with the empty plates to illustrate no tasty tasty KFC Mega Blow-out Buckets at all.
This is the kind of compo face photo that we can all get behind.
____________________