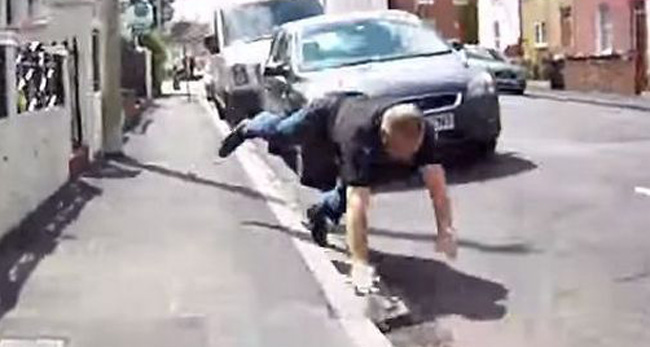 Apart from Kate Winslet, Ricky Gervais, Mike Oldfield, and Chris Tarrant, this is Reading's cultural offering to the world.
That, and locking up Oscar Wilde.
It's the time a cyclist with a helmet cam got into a bit of a stoush with and enraged motorist on Zinzan Street, already the town's classiest street, and the driver came to grief in the funniest way possible.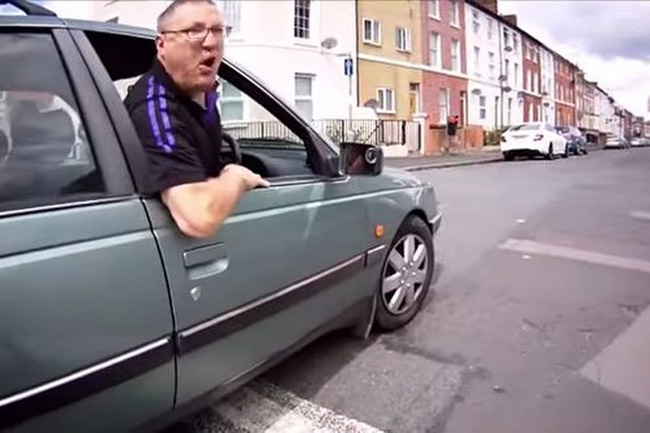 Get Reading: Driver's epic face-plant after row with cyclist
And here it is in its full and very sweary glory.
The worst bit about this video is that it's two years old already. Seems like it happened only yesterday. Two. Years. Ago.
The second worst bit is that the guy in the car wasn't even from Reading – it turned out he was from none-more-genteel Henley-on-Thames, rather more famous for giving us UKIP councillors inventing the concept of gay weather.
Memes aren't getting any younger, are they?
Also coming up on its second birthday – I'm Ronnie Pickering!
And Fenton the Dog is now six years old.