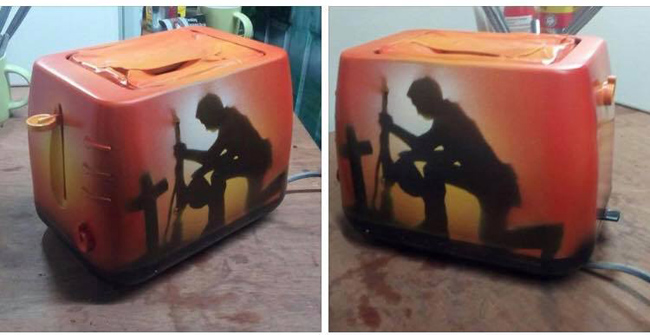 Here's the best of Angry People in Local Newspapers from today and over the weekend.
Please support local journalism by clicking through to the stories.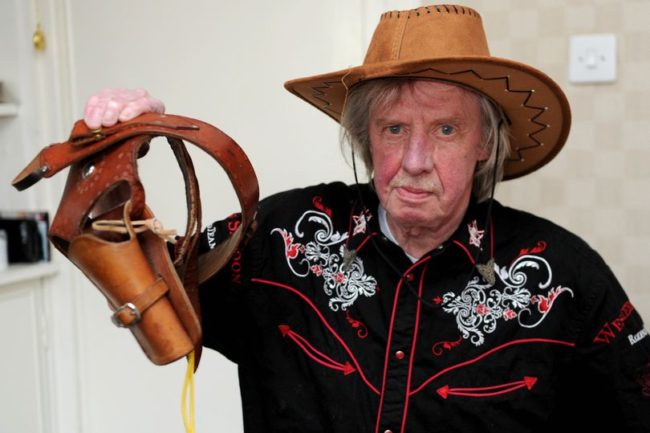 Daily Record: Paisley's gun-toting Billy The Kid is shown mercy in show-down with the Sheriff
Contain's the immortal lines:  "I'm f*****g Billy Holmes – I don't need a f*****g gun. I'll fight anybody".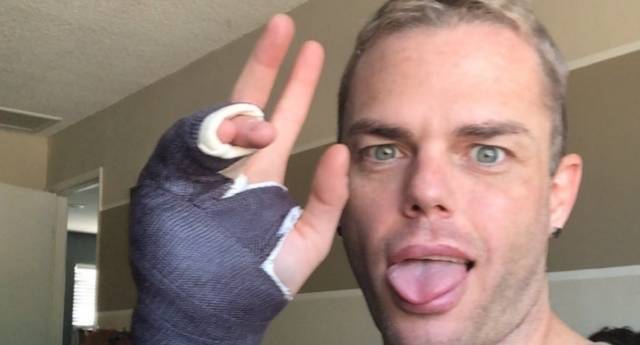 Pink News: Drag queen breaks his hand punching a Nazi in the face
Hero.
And a bit of advice. If you ever have to punch a Nazi in the face, use a straight arm and the heel of your hand rather than a closed fist. More power, fewer broken bones.
Wildly off topic but this is ace: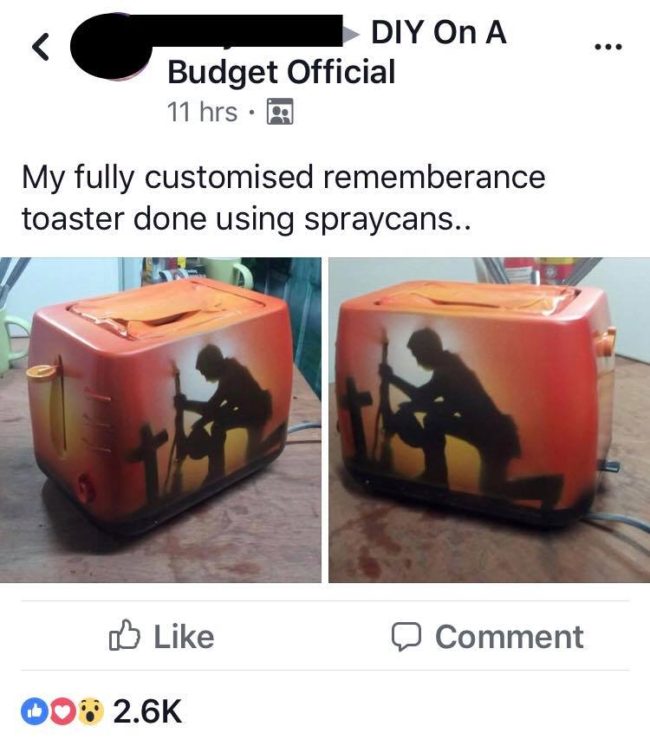 I'm told the group admin hates people who come along screencapping posts and putting them elsewhere on the internet for people to laugh at.
Whoops.
And bird tables, too.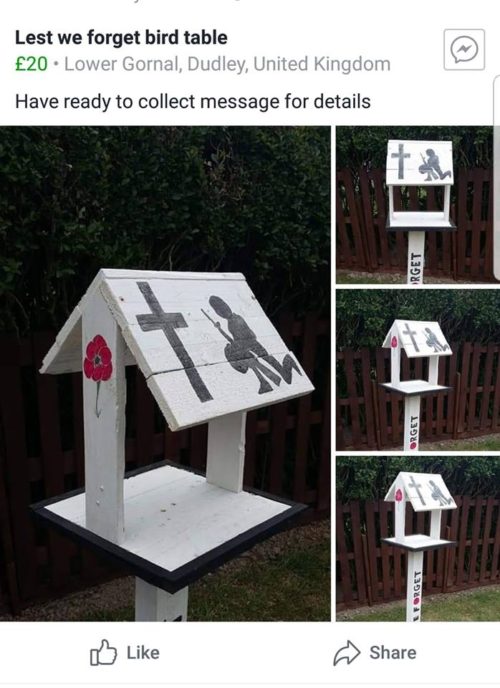 Twenty of your Queen's sheets letting you remember the fallen as squirrels make off with your fatty balls.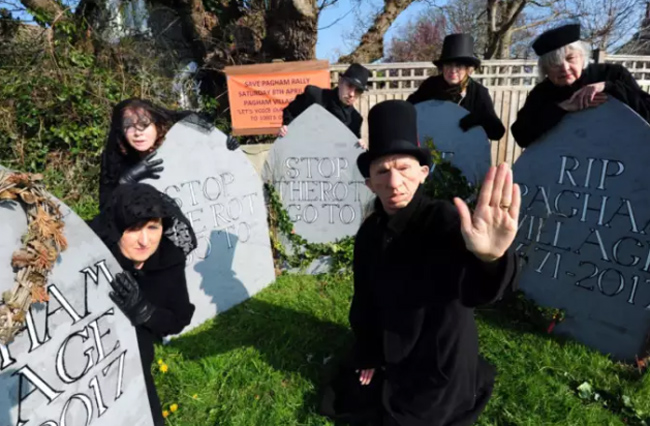 Portsmouth News: Almost 1,000 new homes could be approved in three developments across Pagham
I worship my old dad, Professor Angry, but one thing I do not thank him for is dragging the entire family down to Pagham (twinned with the surface of the Moon) on a regular basis so he could go fishing and catch absolutely nothing.
This photograph pretty much represents my memories of the place.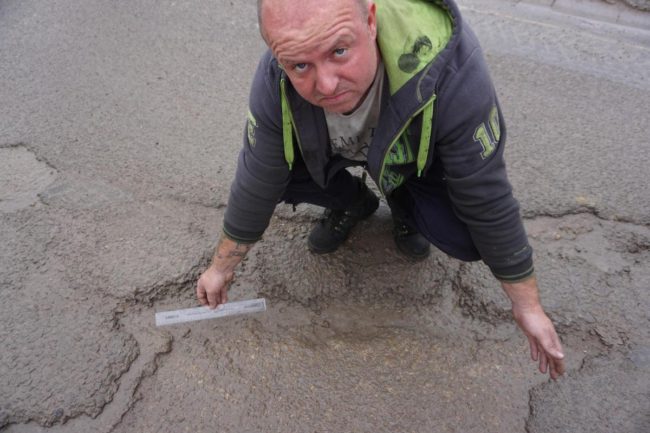 Southampton Daily Echo: Fifty potholes, some twenty feet across – is this Southampton's worst road?
I have a hate/hate relationship with the city of Southampton, so I'm going to say it's in a dead heat with all the other roads.
But top Done A Poo pose, with the added ruler to show scale.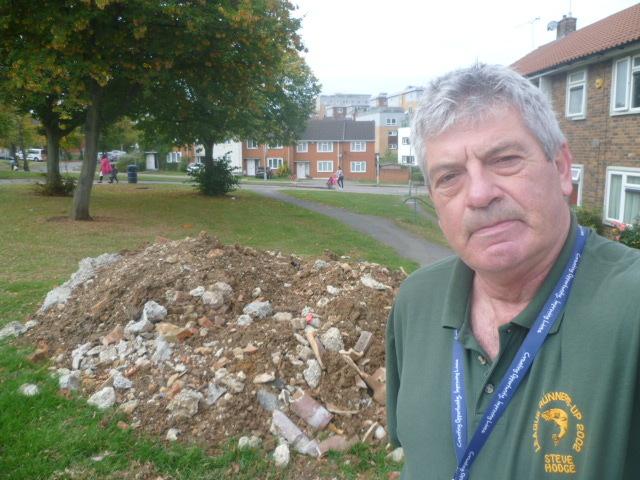 Essex Echo: Anger as builder's waste pile is left on estate for three weeks
My favourite bit of this photo is that the gentleman is wearing a polo shirt commemorating the time he came second in a fishing competition 16 years ago. Well done Steve, tight lines.
And finally…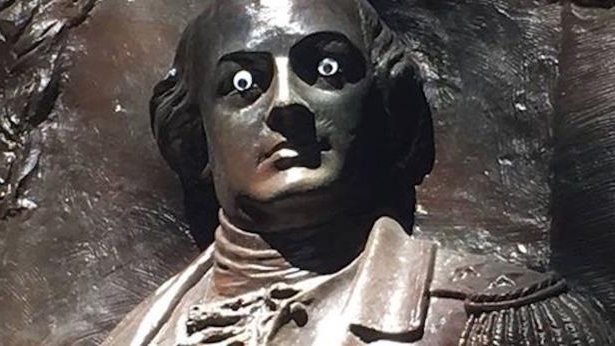 Atlanta Journal Constitution: City officials say googly eyes added to civil war memorial is "no laughing matter".
They are – of course – wrong. It's bloody hilarious.
And in South Yorkshire Lancashire…
Burnley Express: Burnley man flouted driving ban to get his dad a Pot Noodle
Which flavour, though?