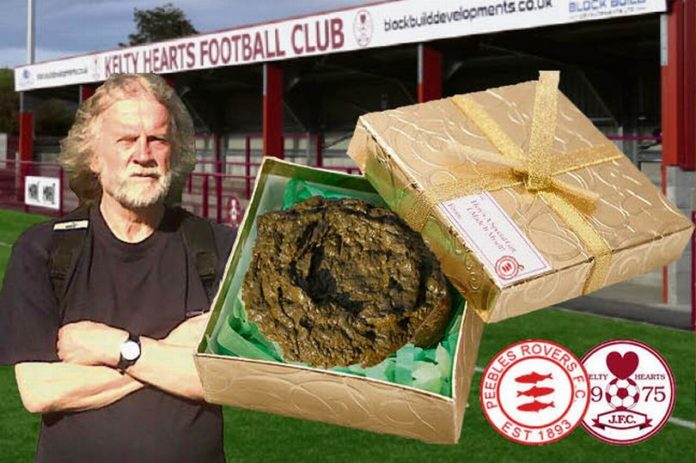 It's literally all kicking off in Scotland where a local football rivalry has exploded after the thoughtful gift of turds was not deemed acceptable.
After being on the receiving end of a 7-0 drubbing and an on-pitch altercation, one former club official thought the appropriate response would be to send those involved a box of cow turds.
Of if you are of the Scottish persuasion: Jobbies.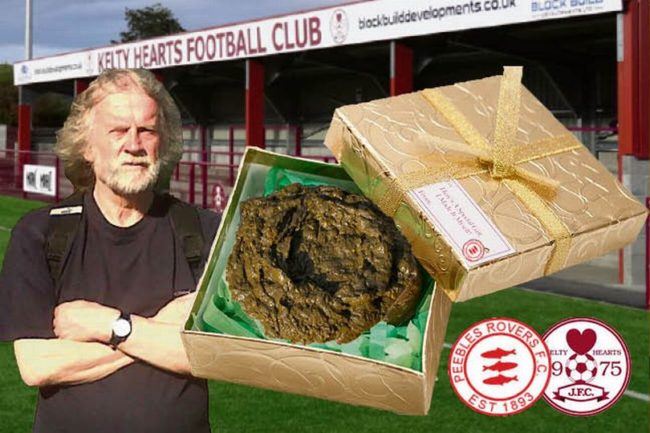 Daily Record: Clubs in 'dialogue' over Jobbygate scandal
There follows a series of "No comments" from everyone involved, except our man Mr Keith who says "it was done from a private point of view."
So that's alright then.
But the real reason we're celebrating this story is the amazing photoshop done by the Daily Record.
It's got everything – the culprit, the football ground, the club badges, and – of course – a box full of turds.
A masterpiece.
Meanwhile, in the world of turds: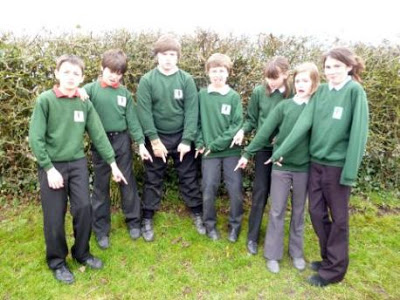 Yeovil Express: Kids pointing at dog turds
I repeat: KIDS POINTING AT DOG TURDS
And more turd news: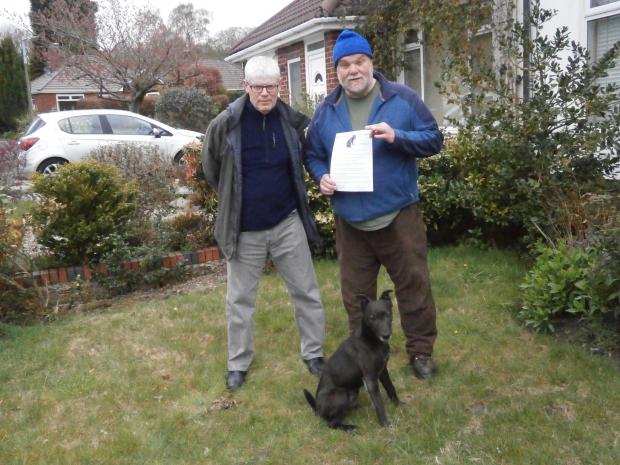 Bolton News: Campaign launched to stop dogs blerking* in the streets of Bolton
Bloke to the left looks like he's shaking one down his jeans
*Blerk – A word taught to me – along with turds – by my cockney Grandfather, and it is never not funny. Blerk. Turds.
And in even more news from the world of turds: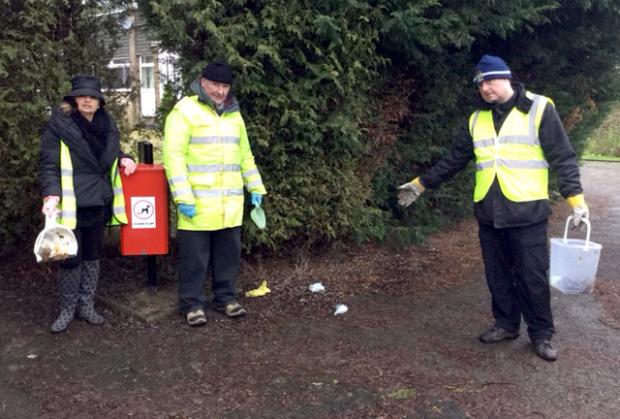 Bury Times: Local councillors reduced to picking up other people's dog poo
Hi-viz tabards and pointing at turds – together at last. The entire reason we set up this site in the first place.
Blerk.