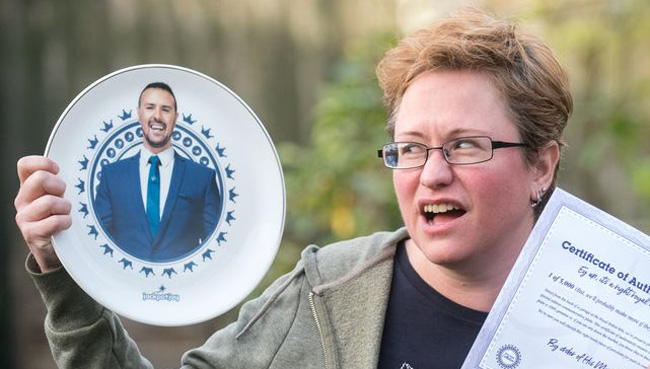 There are many things that you don't want in your life. Ebola. Rabid weasels. And new to the list – a commemorative Paddy McGuinness plate.
And you really don't want a commemorative Paddy McGuinness plate.
Mere photographs cannot put across the full horror of this rare item, but photographs you shall have.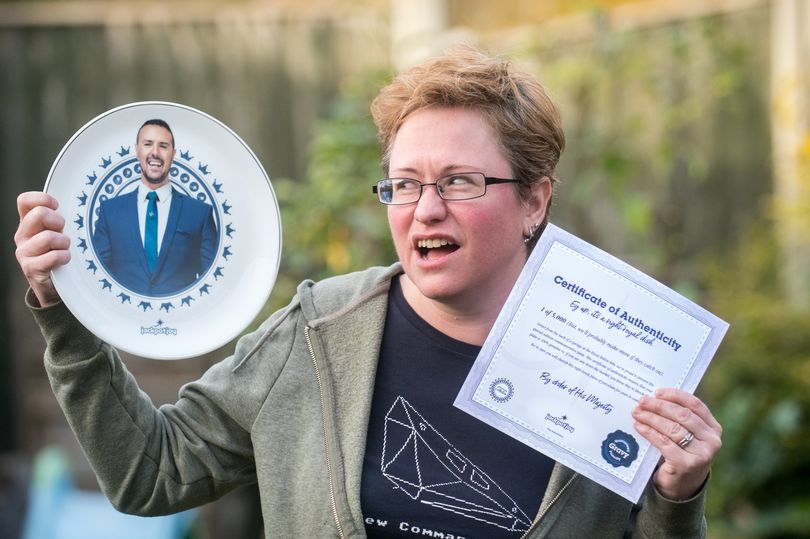 Nottingham Post: Woman vows to hunt down and destroy the cur that sent her a cursed Paddy McGuinness plate
And cursed it is:
"I was mostly amused when I opened it but not exactly desperate to own it. It's not like I have won the lottery.
"It is a monstrosity, it's hideous, it looks like he's always moving towards you and his eyes are following you round the room. I definitely wouldn't eat off it."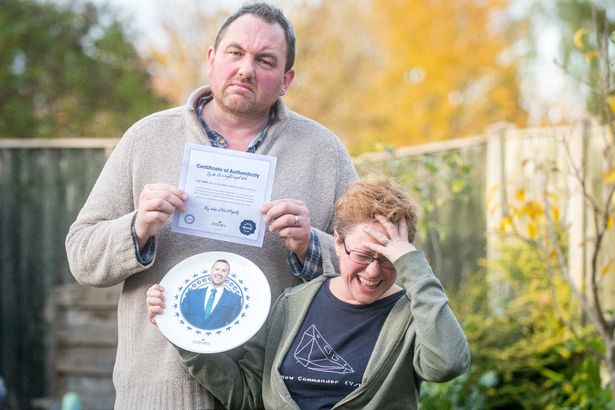 We genuinely implore you to click through to enjoy this story on the Nottingham Post website, because we cannot even begin to describe the level of Hell to which this poor family have descended.
However, all is not lost, as they score extra points for the ELITE T-shirt, which I now must own.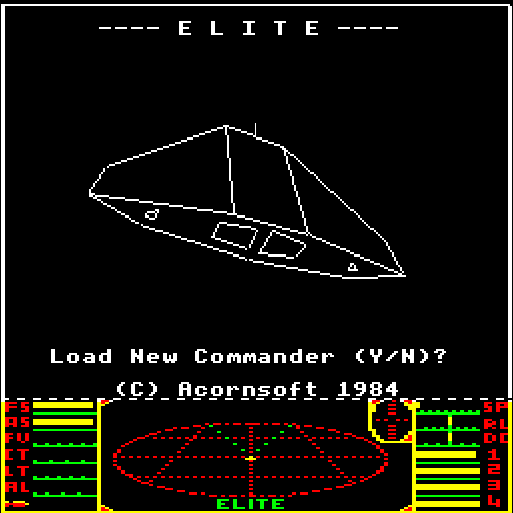 1984, 32kB of RAM and a whole game experience. Suck on that XBox.
Meanwhile, in the world of mail order tat: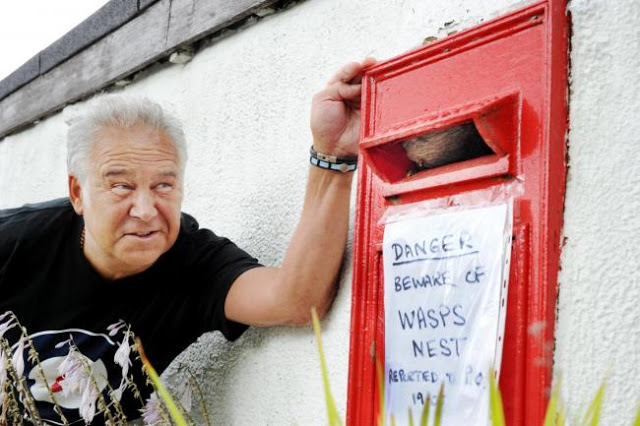 Lancashire Telegraph: Royal Mail experiment to fill post boxes with wasps not proving popular
Which is weird, because everybody loves wasps.
And more news from the world of mail order tat: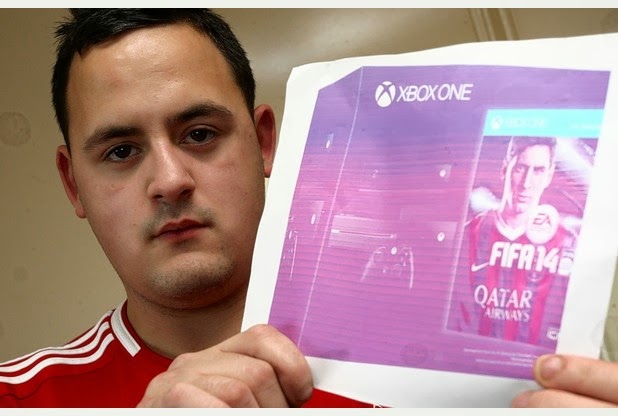 Nottingham Post: Bloke buys photo of Xbox from Ebay scammer for £450
Yes, he's an idiot and admits it. But if you're going to shop on online tat market Ebay, then you'd better watch out. This is why we can't have nice things.