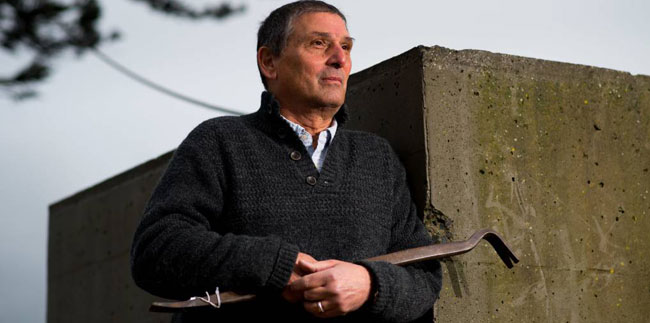 We're not entirely sure why there are concrete blocks stacked on top of each other is this particular town in Tasmania, but they've got some sort of weathered, brutalist beauty that I quite admire.
Councillor Ted Dorsey thinks otherwise, and is out and about with his crowbar trying to get them moved. Nice try Ted.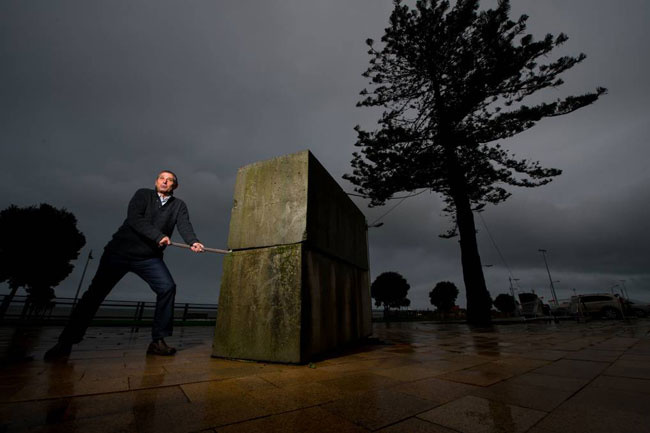 Tasmania Advocate: Councillor steps up campaign to get concrete blocks removed from the waterfront
Perhaps – if I may be so bold – some sort of statue of Ken posing exactly as pictured above?
It will be the perfect recognition of his eight year campaign trying (and failing) to get them removed.
And meanwhile in Kazakhstan, they're having a few problems of their own with public art.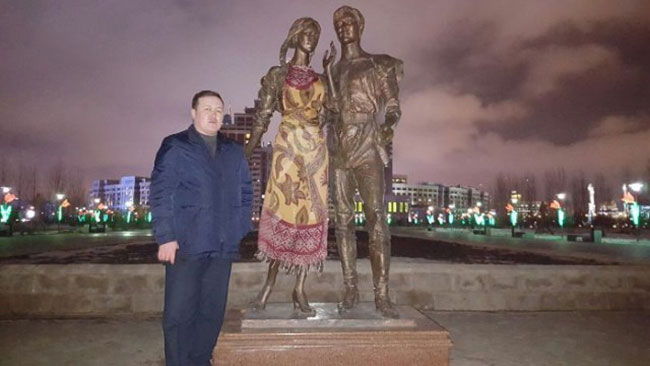 Tengri News (in Russian): Man in Kazakh capital Astana puts dress on "sexy" statue to cover her modesty
And here's why he's upset. It's an arse!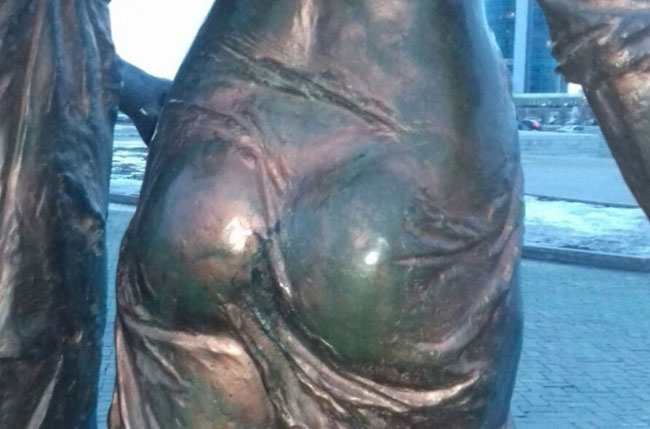 Even in Kazakhstan, they are thinking of the kiddiewinks.